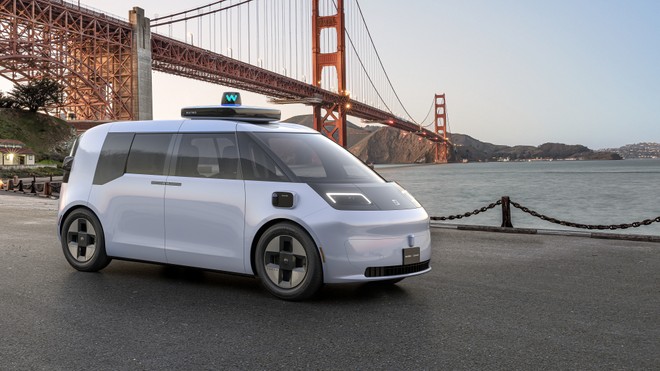 At the end of 2021, Geely and Waymo they announced that they will work together to develop a self-driving electric vehicle that will be used within the service of Waymo robotaxi in America. The shared details of the project were very few. What we do know is that the car will have the branding Zeekrwill be designed in Sweden and will feature the Waymo Driver platform which includes sensors such as radar and LiDAR and software specially developed by Waymo.
Now, this car was spied on during road tests in Sweden. Zeekr's research and development center is located in Gothenburg, Sweden, so it is only natural that the first prototypes start being tested in this area. The car, of course, appears camouflaged but several aspects can still be observed.
This particular vehicle, which will be used for Waymo's robotaxi services, has shapes very similar to those of the shared renderings at the time of the announcement of the project. You can also see on the side the presence of a sliding door that will facilitate access for passengers.
ALSO IN TRADITIONAL VERSION?
However, the car does not have all the sensors, including LiDAR, which will be used for autonomous driving. The car also features a conventional driver's seat which should disappear on the production model as there is no need for a driver. These are not surprising choices because, at this stage, the manufacturer is concentrating on the development of the various aspects of the car and the electric motor. Autonomous driving features will be integrated later.
In any case, it is also possible that Zeekr may have plans to launch the car even in a "traditional" version in addition to the one equipped with autonomous driving. A choice that would make sense and would put this model in direct competition with the new Volkswagen ID. Buzz.
However, there will be time to find out more details of this particular new electric model since the debut on the market will only take place over the next few years.
[Foto spia: CarScoops]