Xbox Series X and Series S have been on the market for a year and a half now and we are already talking about the former hardware revisions. In this case the rumors come from Brad Sams (Vice President and General Manager of Stardock Software), who suggested that the Redmond house may have already started work on a new version of Series X, which could be announced as early as 2022, perhaps during one of the summer events dedicated to gaming.
THE FIRST XBOX SERIES X HARDWARE REVIEW
The rumors reported by Sams take for granted the fact that Microsoft is working on one new version of the Xbox Series X SoC – obviously in collaboration with AMD -, even if the insider has no additional details regarding the improvements that will be made to what should be the first real hardware revision of the console.
Obviously we do not expect the work carried out at this stage to propose an update of the hardware specifications, but it will almost certainly be the classic update of the production process which happens gradually with each platform. The benefits of this kind of operations introduce improvements that usually concern the physical reduction of the chipL'overall lowering of consumption and a general abatement of production costs which allow the console to become more sustainable and generate a greater volume of profits.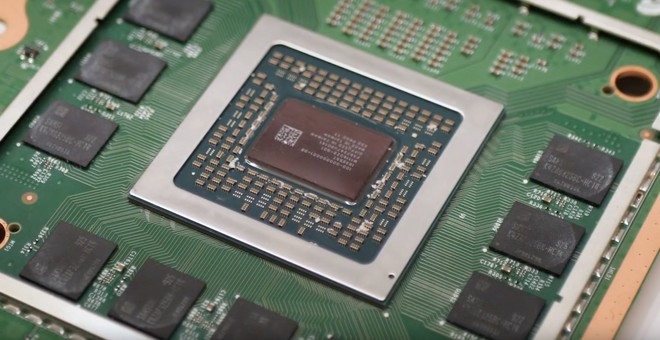 The direct advantage for the consumer is therefore to take them home a machine that offers the same performance with lower consumption (and even more silence, but in the case of the Xbox Series X it's really hard to do better). A striking case of this comes to us from PlayStation 3which in the course of its life cycle has passed from the production process to 90 nm with the launch model to that a 40/28 nm of the final version (40 nm the CPU, 28 nm the GPU), also accompanied by a constant reduction in the power of the power supply, past from 380 W to 190 W over the course of 5 hardware reviews.
In the case of the Xbox Series X it is likely that Microsoft and AMD are working on one 5 nm variant of the current chip (7 nm TSMC) which could allow just the improvements mentioned above. Obviously the question is still strongly linked to the world of rumors and indiscretions, but the proposed scenario is certainly reasonable and plausible, which is why we report it. As usual, we have to wait for more confirmations from Microsoft, especially to understand if Xbox Series S will also be involved in any hardware update of the platform.