What's new in beta on Whatsapp are now released on a daily basis. And so, after the tabs for groups on iOS and the solution of crashes on Android, here are other features and optimizations that will certainly be appreciated by those who rely on the instant messaging app every day to keep in touch with friends and family.
Let's start from iOSbecause the full support for iOS 15 (better late than never). The beta available to TestFlight members is the 22.7.0.76 and makes (finally) official what was already partially available for some time. From the following screen, there are also some small changes to the interface: the toolbar is completely dark (or better: even darker than before, as well as the navigation bar in the Settings). In addition, more and more testers will have access to the feature that allows you to show profile photos in notifications.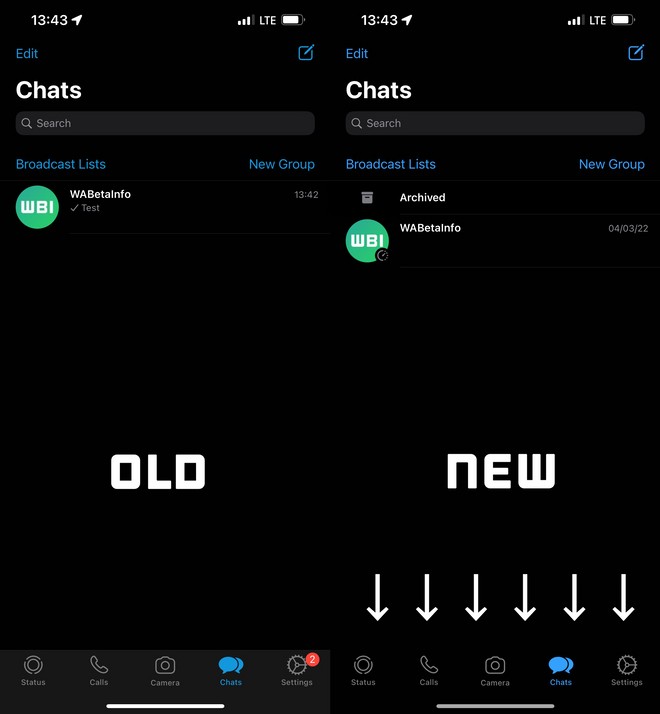 FILES UP TO 2GB, BUT NOT EVERYWHERE
The second novelty concerns Android and iOS and … Argentina. Yes, because the function, activated in beta in versions 2.22.8.5, 2.22.8.6 and 2.22.8.7 of Android and 22.7.0.76 of iOS (the same that officially introduces compatibility to iOS 15), is only available in the South American country. . Who knows that there will soon be news for the rest of the world – including Europe – if the test is concluded positively.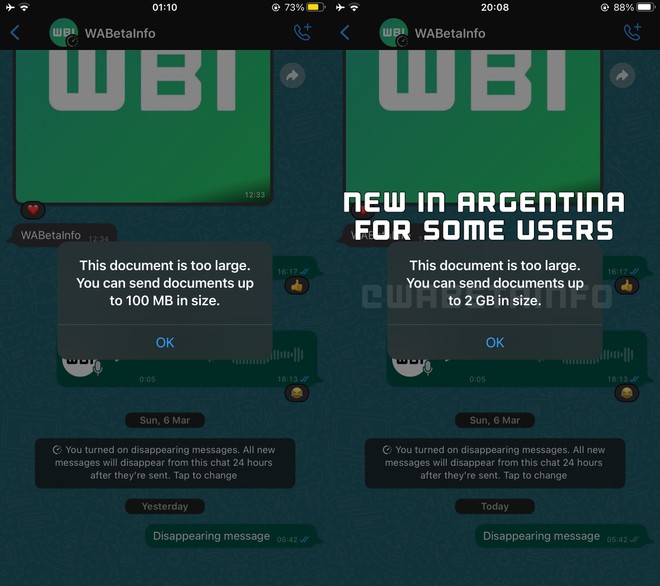 And that wouldn't be a bad thing, because so far the limit of the 100MB for a file to share (in the form of a document, instead for photos, videos or voice messages it is 16MP) it can be … limiting. Now some Argentine users have the ability to share files up to 2GB, and this, as mentioned, was found on both Android and iOS. We repeat again: the function could soon be extended to the whole market, just as WhatsApp could decide to retrace its steps and restore the canonical 100MB.
Would you like to be able to send large media files via WhatsApp?
Credits opening image: Pixabay