Whatsapp is hard at work to introduce new limits on message forwarding in group chats. Useful news to counteract the disinformation which is generated by forwarding messages from unverified sources in a large number of groups. Clues to this have now emerged in the WhatsApp beta 22.7.0.76 for iOS and earlier in the beta 2.22.7.2 for Android.
WhatsApp's goal is to set how far messages forwarded to groups can travel: the new feature limit forwarding to one group only, therefore its members cannot route the message to further groups. The text that appears at the top of the screen taken from the beta for iOS is eloquent: "forwarded messages can only be sent to a group chat".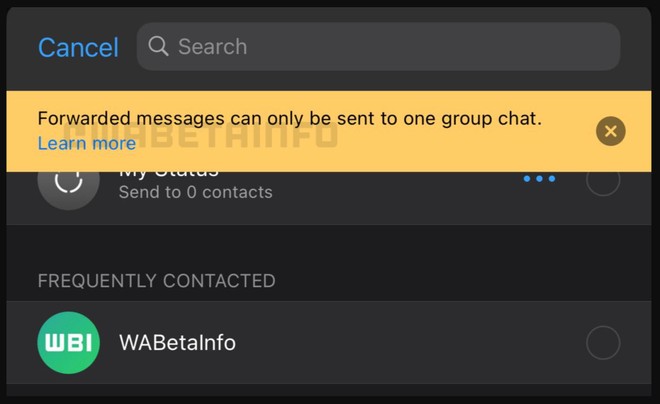 It should be noted that the rule only applies to messages that have already been forwarded, but nothing prevents the author of the original message from continuing to send it to other users. It is still to be determined when the function will be activated on a larger scale, given that at the moment, as mentioned, it has only been spotted in the beta versions of WhatsApp for Android and iOS. However, it is a good step forward to try to contain the spread of false or misleading information that travels too often and too quickly using the popular messaging platform.
NEW CAMERA INTERFACE ON ANDROID
In the last few hours we have returned to talk about WhatsApp for another novelty, much less relevant than the one just described, but still to be kept in mind. In beta 2.22.8.11 of the app for Android have been spotted there new camera interface and the new media picker with the "recent" and "gallery" tabs.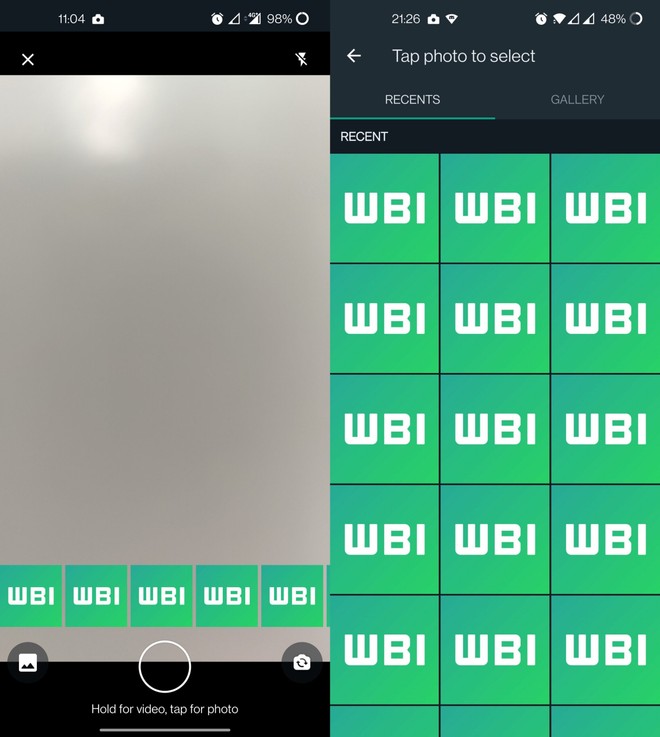 Also in this case it is not known when the function will be available on a larger scale and in the stable version of the client.