There are some news that WhatsApp is starting to test in the beta versions of its app. After the renewed design for the dynamic sticker relating to the position, seen for now only on version 2.22.10.7 for Android, a function has been found in version 22.9.0.72 for iOS that allows you to keep an ephemeral message in chat even after its natural one deadline.
This thing might actually seem a contradiction: on the one hand you send a message destined to disappear, on the other you offer the possibility of keeping it visible in any case. The purpose, obviously, is to give users the possibility of keeping a message marked as disappeared visible.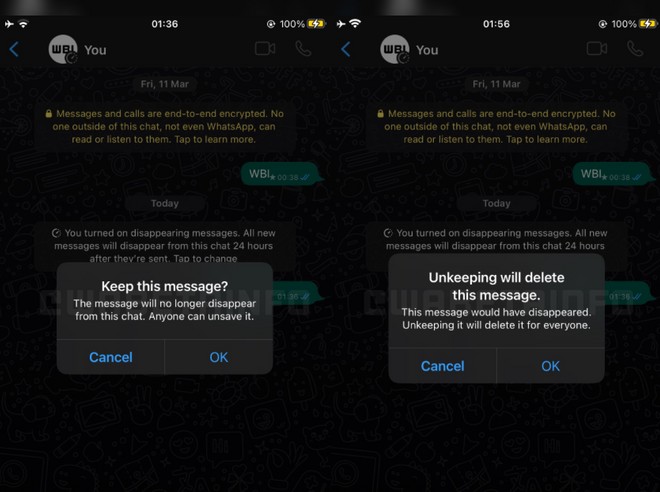 WhatsApp also allows you to offer to users the ability to cancel the choice. Basically, if a user marks an ephemeral message as to be kept, but the sender or other people in the chat decide they don't want to keep it, they can delete it not only for them, but for everyone else in the chat as well.
With the Android 2.22.9.4 update, references were found regarding the ability to send multiple reactions to messages. WhatsApp Desktop Update 2.2215.0 revealed that they will be supported in practice all emojis and all skin tones. The beta 2.22.10.9 of WhatsApp for Android has instead revealed how to select the emojis to send as reactions.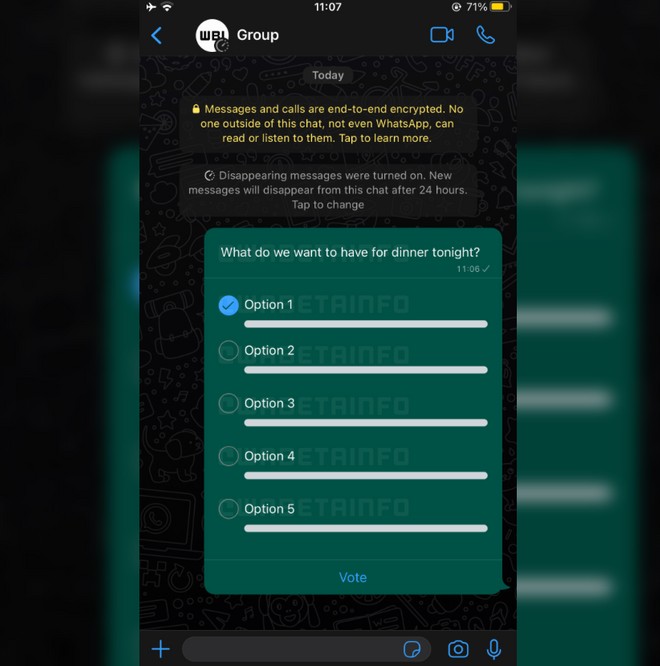 With the beta 22.8.0.72 for iOS it was discovered that WhatsApp is finally working on the creation of group surveys. A screenshot taken in the beta version of WhatsApp Desktop shows the poll composition interface with a question and several options. To create surveys just fill in at least 2 options but you can add up to 12 options. Group surveys are end-to-end encrypted.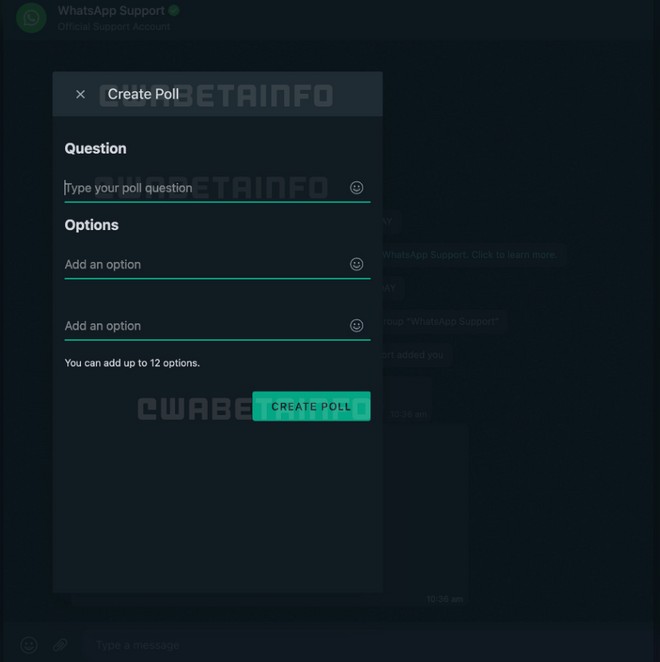 As usual, all of these features are still under development and it is not known if they will change or if and when they will actually be released.