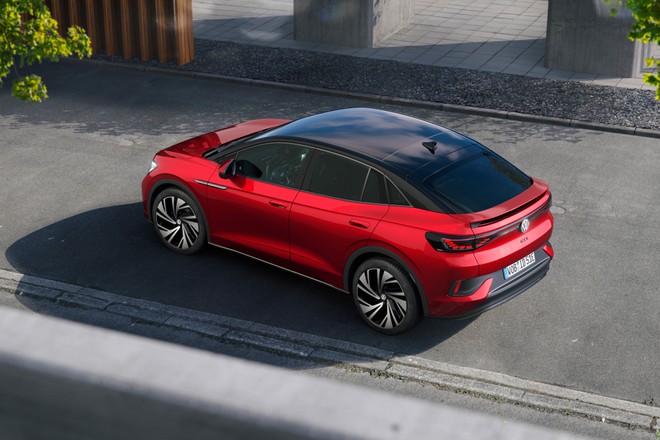 Volkswagen is preparing to make a series of improvements to its MEB platform which will result in specific improvements for its electric models. As we know, this platform is very important for the German brand's electric strategy as it is used for several battery-powered models. The Germans understood from the beginning that in order to make the most of the advantages of electric motorization, it was necessary to focus on a dedicated platform.
Apparently, however, a number of improvements are on the way for this platform. News that are reported in a presentation held recently during the UBS Paris Electric Car Day.
FASTER CHARGING SPEED
Today, the MEB platform is used on models such as the Volkswagen ID.3 and Volkswagen ID.4. According to what emerged during the presentation, Volkswagen is working to ensure that the MEB platform can make it possible to create cars capable of having an autonomy of up to 700 km. In addition, future models based on the MEB platform will be able to recharge faster. Volkswagen speaks of at least 200 kW. If we think that the ID.Buzz can recharge in direct current up to 170 kW and the Volkswagen ID.5 up to 135 kW, this is a big step forward.
Performance too will improve. Indeed, the MEB platform will support dual-engine vehicles capable of accelerating from 0 to 100 km / h in 5.5 seconds. By way of comparison, a Volkswagen ID.5 GTX with 299 hp (220 kW) accelerates from 0 to 100 km / h in 6.3 seconds. This means that in the future the platform will be able to support much more powerful powertrains.
Volkswagen has not gone into details but it is possible that these improvements to the platform will arrive shortly before the debut of the Aero B, what we can consider as the electric successor of the Passat. Improvements to the platform could also bring benefits to new generations of the current ID range models.
Very interesting information that once again makes us understand how Volkswagen is pushing the development of electric models to offer customers even better performance. A further and important step forward will be made with the arrival of the new platform SSP (Scalable System Platform) which will debut in 2025 and which will gradually replace the MEB platform.