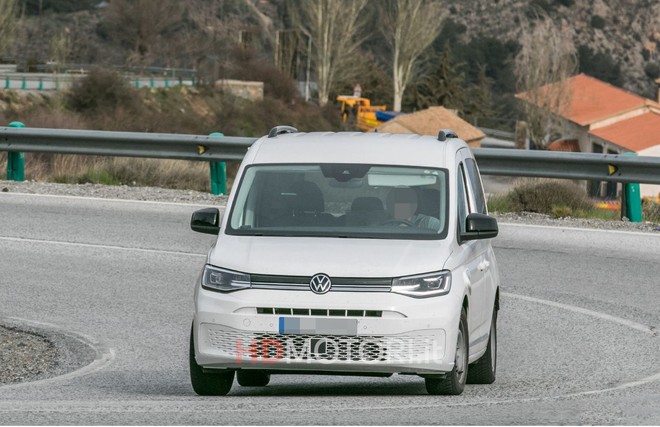 The new generation of the Volkswagen Caddy debuted on the market in November 2020. A model based on the MQB platform that is currently only offered with traditional endothermic engines. Apparently, though, it looks like the German brand is developing one Plug-in hybrid version of this model. On the roads of Southern Europe, in fact, a Caddy forklift equipped with this powertrain was intercepted.
WHICH ENGINE?
The new spy photos clearly show a Volkswagen Caddy equipped with one charging flap. The vehicle does not appear disguised. This means that the development could be in its final stages or that, simply, there are no particular aesthetic changes (presence of the separate charging flap).
Once on the market, this model looks like it should call itself Volkswagen Caddy eHybrid. What engine will we find on this new Caddy variant? Rumors say that the 1.5 TSI unit should be present combined with an electric motor. The powertrain should then have a 6-speed DSG gearbox. There is no exact information on the battery. However, there is talk of a range in electric only of about 50-60 km.
All the precise technical details will, of course, only be discovered at the time of its presentation by the German brand. But when could the Plug-in version of the Caddy be announced? It seems that the automaker may unveil this new car towards the end of the year and then market it at the beginning of 2023.
At the moment, all we can do is wait for any further news on the development of this new model.