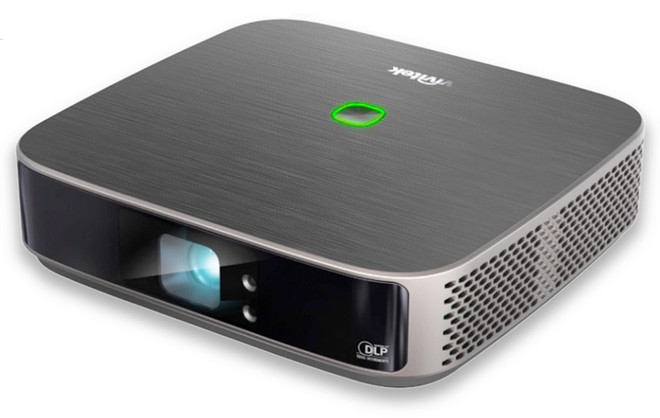 Audio range announced the availability in Italy of the Qumi Q9the latest addition to the range of projectors portable Of Vivitek. The successor to the Q8 comes with compact dimensions: it measures 240 x 222 x 59 millimeters and weighs 1.46 kilograms. The heart of the product consists of a 0.33 "DLP chip with resolution Full HD. The light source is a LED: we speak for the accuracy of four diodes in configuration RGBBtherefore with a double LED for blue.
Vivitek claims a maximum luminance of 1,500 lumensa duration of at least 20,000 hours and a 1.21: 1 shooting ratio. This means that you can fill a basic 2 meter screen from about 2.4 meters away. More generally, there is the possibility of placing the projector between 1.2 and 6 meters from the screen, theoretically filling diagonals between 37 "and 200".

There are automatic focus and vertical keystone (+/- 30%), useful for correcting image distortion due to positioning that is not perfectly aligned with the screen. An extendable stand has been inserted under the projector that tilts the product upward.
Audio can be played through i two speakers of 3 W each. Available connections include a USB-C port, a USB-A 3.0 port, an HDMI 2.0 input, an audio output on 3.5mm jack, an Ethernet port, and built-in Wi-Fi. The noise level is between 27 dB in eco mode and 29 dB in normal mode. Finally, we point out the possibility of playing multimedia files through the media-player.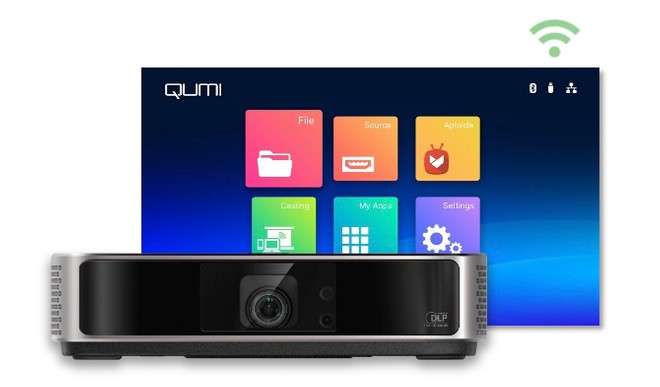 Qumi Q9 is priced at 1.139 EUR.
Below is a summary of the main features:
Technology: 0.33 "DMD
Brightness: 1500 lumens
Resolution: 1920 x 1080 pixels
Light source: 4LED RGBB
Duration: 20,000 hours
Shooting Ratio: 1.21: 1
Image size: 37 "- 200"
Projection distance: 1.2 – 6 meters
Keystone: vertical +/- 30%
Audio: 3W x 2
Inputs / outputs: USB-C, HDMI V2.0, 3.5mm Mini Jack audio output, USB 3.0, RJ45
Integrated Wi-Fi with the possibility of duplicating the computer screen
Integrated media player
Dimensions: 240 x 222 x 59mm
Weight: 1.46 kilograms
Noise: 29dB / 27dB (normal / echo)
Consumption: 95W ​​/ 0.5W