One thousand dollars immediately, redeemable, as an advance for the unique experience of living there spatial perspective by Space Perspective in absolute comfort of the Spaceship Neptune. It is yet another fascinating proposal of the nascent business of space tourism, one that stands at the antipodes, also in terms of costs, compared to Virgin Galactic.
Space Perspective proposes a six hour trip between ascent and descent pampered by Spaceship Neptune, a "space balloon" capable of remaining for two hours at 30,000 meters above sea level, "above 99% of the earth's atmosphere", basically in the stratosphere. Comfort is not a misused term. Technically, in describing the rise of Neptune one should speak of take-off, but it is difficult because it is often a term that refers to fire and flames, burning accelerations and crushed (and crushing) times.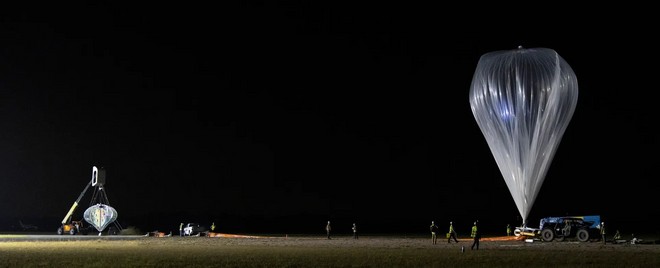 Nothing more wrong: the "take off" or rather the rise of Spaceship Neptune lasts two hours because it happens at 12 miles per hour, 20 km per hour so as to allow a relaxing, panoramic and above all inclusive experience. The same goes for the descent, it takes the same time and ends up on the water where, in a pre-established location, there is a company boat ready to bring the "space" tourists back to the mainland.
AN ASCENDING LIVING ROOM WITH ZERO EMISSIONS
Space Perspective is very proud of its own hot air balloon 2.0 as big as a football stadium, the"only spaceship in the world (misnomer, since space does not reach, ed) to be carbon neutral " since thanks to hydrogen propulsion it only pollutes in the factory. An ascending living room with zero emissions: inside the capsule waiting for guests there are large reclining seats on which to enjoy, between one photo and another to be immediately posted on social networks, a good cocktail or a meal, thanks to the bar service and Wi-Fi connection.
There is even a telescope not to miss even a detail of a journey that will never be forgotten, at least not until the next proposal capable of relaunching. Provided, of course, that you have a piggy bank filled to the brim: the six hours aboard Spaceship Neptune cost $ 125,000, approximately. 115 thousand euros at the current exchange rate, but if you want you can immediately commit to a refundable payment of $ 1,000.
Not a few, of course, but practically a quarter of those needed to board Virgin Galactic. To give us a little thought, if you can.