We have seen many pharaonic projects in the past that concern the realization of futuristic cities, some have remained on paper, others have materialized (or are materializing) in reality, as in the case of Neom with its floating city Oxagon which, once completed, will be 33 times larger than New York. And Oceanix it is no exception: even in this case it is a floating city, but to see it we will have to move even further east, to South Korea.
And precisely a Busanport city of the country with 3.4 million inhabitants which, like other coastal realities, is threatened by climate changes that cause the sea to rise. "With Oceanix Busan we demonstrate that floating infrastructure can create new land for coastal cities looking for sustainable ways to expand on the ocean while adapting to rising sea levels"explains Philipp Hofmann, CEO of Oceanix.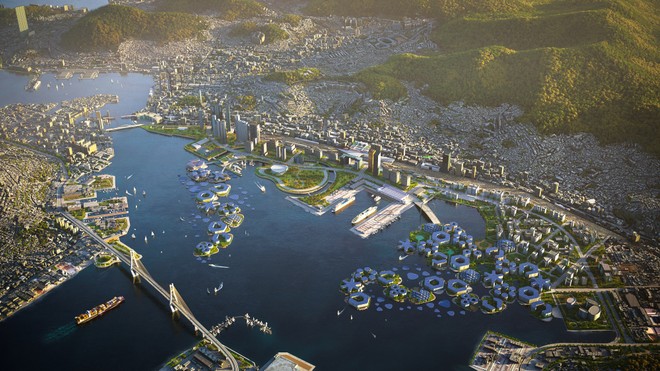 NEW PROBLEMS, NEW TOOLS
Of the project – on which the architects' company also worked Samoo belonging to the Samsung ecosystem – the mayor of the Korean city is obviously enthusiastic, who plans to turn the whole area into one smart city green and to host EXPO 2030. "We cannot solve today's problems with yesterday's tools"said Maimunah Mohd Sharif, Executive Director of the UN Habitat Human Settlements Program."We need to innovate solutions to global challenges […] without leaving anyone behind".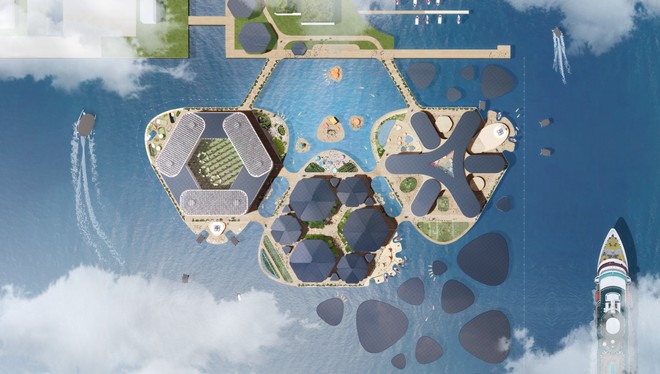 UP TO 12,000 PEOPLE, 100,000 IN THE FUTURE
A city that extends from the mainland to the water, in a modular, scalable and sustainable way: this will be Oceanix Busan with yours floating platforms which will occupy 6.3 hectares to host 12,000 people. The community will be divided into neighborhoods, each of which will be specialized – one for living, one for sleeping, one for research and so on – with large spaces of up to 40,000 square meters on each platform to carry out different activities. Bridges will connect the floating city with the part on the ground, there will be greenhouses and the houses will be in local wood, low and with terraces to live in the open air. Temperature-controlled gardens with salt-tolerant vegetation will be created to provide shade and reduce cooling costs during the summer.
And the city it will not be staticbut it will evolve over time according to needs, up to the point of hosting 100,000 people. It will be a impact and zero wasteenergetically independent thanks to the photovoltaic systems on the roofs and floating, it will also be independent for food (with urban agriculture) and water, while internal mobility will be completely innovative.