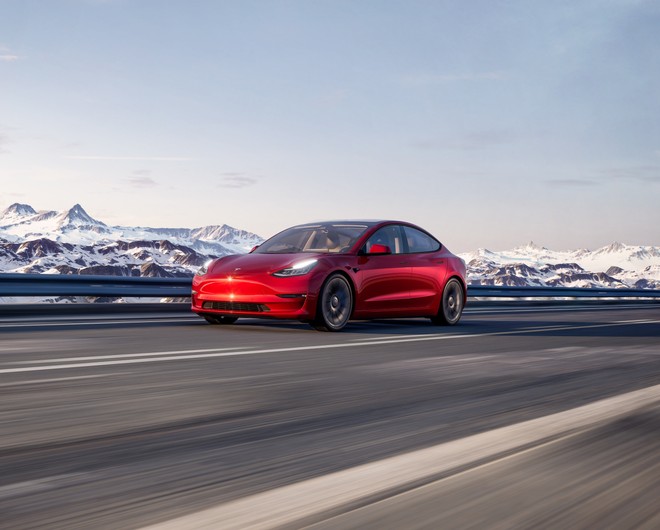 February 2022 it's been a month again negative for the European car market struggling with various difficulties between the effects of the pandemic and the chip crisis. Now, with the outbreak of the terrible war in Ukraine, the problem of procurement of car components has worsened further, forcing car manufacturers to once again review production plans.
According to data communicated by Jato Dynamics which refer to 26 European markets, as of February 2022 there were 794,576 registrationsequal to a drop of 5.4% on 2021 and even 25% on 2020. Second Felipe Munoz, Global Analyst of JATO Dynamics, is the lowest value ever recorded in February in the last 4 decades. The volume since the beginning of the year has instead decreased by 3.8% compared to 2021 to 1,607,321 units.
Despite the negative market trend, a lot the 100% electric cars did well. As of February 2022, electric vehicles (BEVs) accounted for 56% of all demand for low-emission vehicles (BEVs, PHEVs and hydrogen). THE volumes increased by 77% compared to February 2021 for a total of 87,400 units. By contrast, Plug-in Hybrid (PHEV) volumes increased by only 6% to 67,400 units.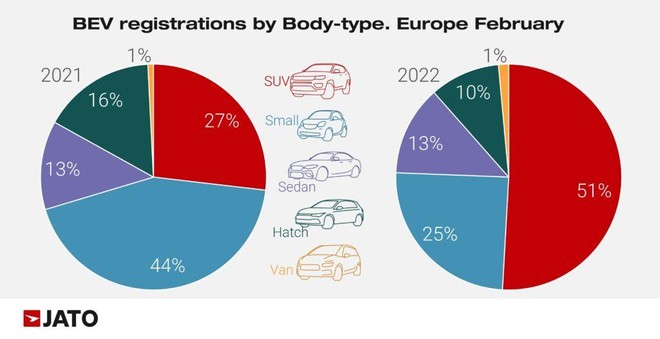 The availability of many more models and the incentives present in various European countries favor the growth of BEV models. In addition, the SUV models who are the protagonists in every market segment. SUVs accounted for 51% of all BEV registrations in February.
THE BEST SELLING CARS
Coming to the best-selling models in Europe in February 2022, among the electric ones Tesla stands out which with a market share of 18.1% put Model 3 and Model Y ahead of all. Thanks to the sales of all its brands, the Volkswagen Group can count on the second position in the BEV market in Europe (17.6% ).
However, in the top 10 of the best-selling electric in February we find the electric 500 in third place. Model 3 was the best-selling BEV in Spain, France and Germany, while Model Y in Austria, Belgium, Switzerland, Denmark and the UK. With the entry into operation of the German Gigafactory, Tesla's shares in Europe could grow further. It will therefore be interesting to find out the results of the coming months.
Moving on to the PHEV models, in first position we find the Peugeot 3008. Second and third place for the Ford Kuga and the BMW 3 Series. Volkswagen Golf was the best-selling car in February 2022 in Europe. Following, the Peugeot 208 and the Dacia Sandero.

[Fonte dati: Jato Dynamics]