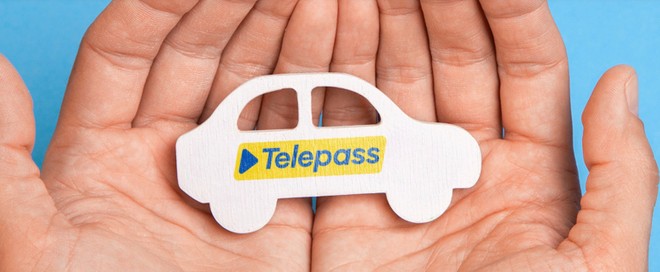 Telepass has begun emailing its subscribers about new ones price increases which will come into effect starting from 1 July next. Being a unilateral modification of the contractinterested customers will be able to freely choose whether to accept it or withdraw from the contract with immediate effect on condition that they notify Telepass in writing. by June 30th.
The formalization of the increases comes shortly after the news that went in a completely different direction: the exemption of the Telepass fee for the first 9 months as part of the initiative announced in collaboration with Autostrade Siciliane.
WHAT INCREASES
To be affected by the price increases in particular (all amounts are VAT included):
quarterly rent for the device connected to the Telepass Family service, + € 0.57: from the current 3.78 euros to 5.49 euros
quarterly rent for the additional device connected to the Twin / Telepass Twin Option comprising the Premium Option / Roadside Assistance service only for Italy, + € 0.28: from the current € 1.80 to € 2.64. The additional quarterly service fee for the combined Premium Option / Roadside Assistance Italy only remains unchanged
quarterly rent for the additional device connected to the Twin / Telepass Twin Option without the Premium Option / Roadside Assistance service only for Italy, + € 0.57: from € 3.78 to € 5.49
All remaining economic conditions will remain unchanged.
THE MOTIVATIONS
Telepass underlines that it is the first increase in the Telepass Family fees since the service was launched (1997) e thus motivates the new increases:
Telepass has adapted to the progressive change in the technological, market and organizational context, supporting specific costs and investments for the management and development of the aforementioned electronic toll services, in order to continue to guarantee the expected levels of service and to make available to its customers functions aligned with the best market standards. In particular, the continuous evolution of technological progress and market standards – which affects electronic toll services and, in general, payment instruments for goods and services – has required and still requires higher costs and investments in information and digital technologies.
Costs related to the need are also mentioned enhance physical assistance points to customers, digital assistance channels and the Customer Care managed directly by the company.
WHAT TO DO
As mentioned at the beginning, if you do not intend to accept the new conditions, you can exercise the right of withdrawal within end of June. Communications must be sent to Telepass Spa via
e-mail to [email protected] or to the certified email [email protected]
by post to TELEPASS SpA – Customer Care, mailbox 2310 branch 39 – 50123 Florence
by going to a Telepass Store, one of the Blue Points, a Service Center of motorway operators an authorized Telepass sales / assistance point
Although not expressly reported here, the content of the Telepass communication reported on the SOURCE for completeness (the recipients of the price increases should have already received it or will receive it shortly).