Steam Deck it is certainly among the most interesting and talked about products of this 2022. Announced by Valve last July, the console / (PC) portable based on AMD hardware has already enjoyed some success among the public and professionals; there was no lack of criticism, but the development and optimization work continues, as confirmed by the latest news on the possibility of installing Windows 11 and an ever-growing list of compatible games.
The versatility and potential of Steam Deck are at the center of the interesting video of the youtube channel ETA PRIME who, taking advantage of the possibility of installing Windows 11, decided to check the performance of the Valve console when using a dedicated graphics card (obviously external).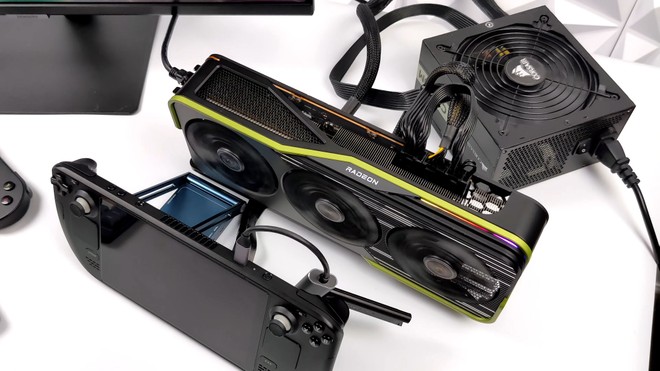 It is clear that the Steam Deck is not a device designed to work with an eGPU; it has no Thunderbolt port and, equally obvious, it would be really impractical (in every sense) to be used in conjunction with an external graphics card, especially given the size of the latest generation models. What has just been said clearly emerges from the video proposed by ETA PRIME which, at the same time, will certainly arouse the interest of fans of the genre and geeks.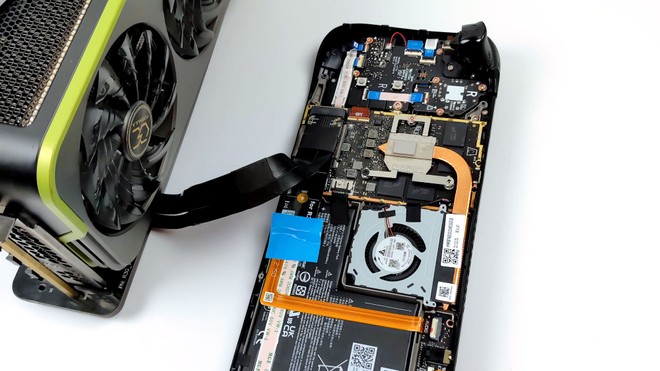 Coming to the test in question, given the lack of Thunderbolt support, it was decided to take advantage of the PCI-E M.2 slot on the console to interface a Radeon RX 6900 XT; the problem, in addition to the limitation of the bandwidth, however, arises at the system storage level. Steam Deck in fact has a single M.2 slot for the SSD, a feature that forced the team to "fold" on a microSD to load the operating system.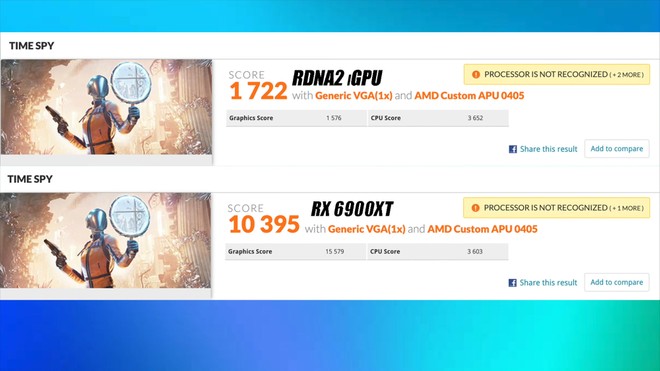 Having made all the necessary adjustments, we then moved on to the actual benchmarks; the results obtained are clearly below the target offered by the Radeon RX 6900 XT, however in some benchmarks such as 3D Mark Time Spy the performance compared to the RDNA2 integrated is in some cases tenfold. When you switch to games like Cyberpunk 2077 or Elden Ring, the limitations of the AMD APU show up, limiting the RX 6900 XT to 50-70 FPS already at FHD resolution; no surprise from this point of view, we could define the experiment as a rather successful exercise in style, which however will not substantially have a sequel.