Since its presentation Steam Deck has generated a lot of curiosity due to its possible applications beyond the Valve fence. And in particular in reference to Microsoft products, with which Valve seems to have entered into a sort of collaboration relationship. Not only can Steam Deck now run Windows, but it's news today that the Redmond giant has released one beta version of Edge for Linux specifically for the new hybrid console in order to open a window on Xbox Cloud Gaming.
Streaming Game Pass titles on the Steam Deck (without leaving SteamOS), therefore, is now a real possibilityand Microsoft has also created a dedicated support page (you can find it at the link in SOURCE) to instruct users on the various steps of the procedure.
TWO WORLDS EVER CLOSER
It is not exactly a surprise: on the other hand, Redmond in recent years has clearly manifested that at the center of its videogame proposal, even more than the Xbox Series X and S consoles, is the Game Pass, and has shown that it wants to bring its own. service on any platform available to host it.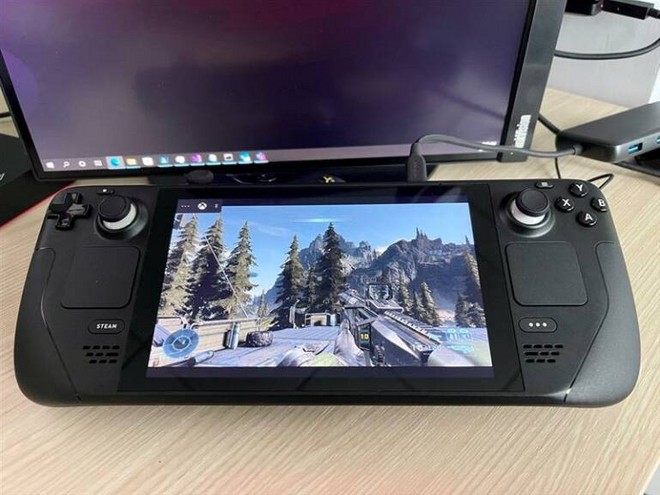 At the moment, the installation of the Edge beta on Steam Deck is not exactly immediate and requires access to the SteamOS Discover Software Center. Obviously there is another way to access the Game Pass from the Valve console, and that is by taking advantage of the possibility of running Windows mentioned at the beginning.
As for possible future developments in the sign of an even stronger and deeper integration between the two realities, Valve CEO Gabe Newell had already said he was "more than happy" with respect to the hypothesis of working with Microsoft to bring PC Game Pass on Steam.