Sony Xperia 1 IV may receive a conspicuous upgrade of the camera system, but … also of the price, unfortunately. A couple of rumors in this sense have emerged from the Chinese social network Weibo in the past few hours, and they both come from leakers with a good reputation and generally solid reliability.
Let's start with the cameras. From the Chinese and automatically translated posts it is not perfectly clear whether the main module will be triple or quadruple. For sure the source says that at least two units, the main and the ultra-wide angle, will be equipped with sensor of at least 48 MP. A periscope telephoto is then planned, on which, however, there are no further details. The doubt is about the presence of a further telephoto with traditional optics; if there will be, it could have a 48 MP sensor.
For reference, the Xperia 1 III is equipped with all three 12MP sensors, and the telephoto has a variable optics able to pass from 70 to 105 mm equivalent, approximately around the equivalent of a 3x and 4.5x optical zoom. It is not clear if this feature will return, but it seems very plausible, considering the investment of Sony and Zeiss in the research and development of such a sophisticated component. At this juncture it is a bit difficult to frame the presence of an additional telephoto with a traditional perspective – which, moreover, does not appear in the renderings that emerged a few weeks thanks to OnLeaks. But who knows, the periscope could become more pushed and the new telephoto focus on the shorter zoom. We take note but at the moment this detail does not seem very solid.
Finally, the "painful notes". Rumors indicate that in China the basic 256 GB variant will cost 8,999 renminbi, equal to about € 1,302, while the one with 512 GB of storage will go up to 9,999 renminbi, equal to about € 1,447. It means an increase of just under 6% compared to the Xperia 1 III – which is already one of the most expensive smartphones on the market. Comparing the same increase to the list price for our market, which starts at € 1,299, we arrive at around € 1,370.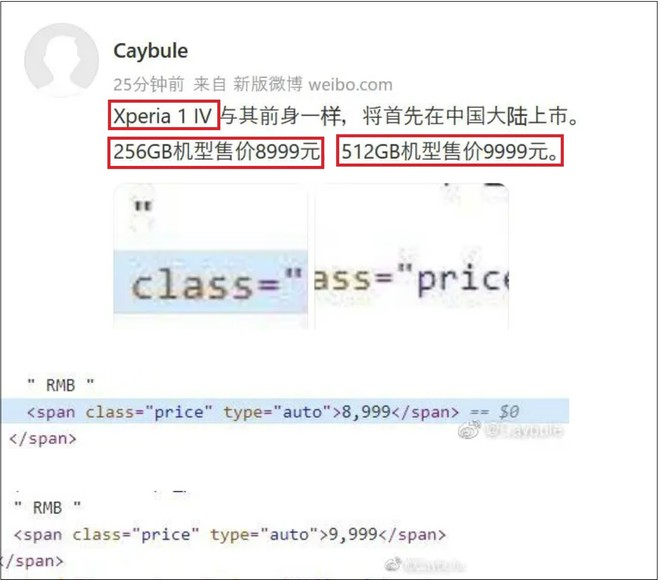 Of course, the camera will not be the only novelty of the new Japanese flagship. We also expect one updated hardware platform – it could even be the Snapdragon 8 Gen 1 Plus manufactured by TSMC, the company would have even delayed the release for a few weeks to wait for it – but an aspect mainly faithful to the nonconformist line adopted by Sony so far. We briefly summarize the possible updated technical data sheet:
display: 6.5 ", flat
chip: Qualcomm Snapdragon 8 Gen 1 (Plus?)
memories:

RAM: 12/16 GB
storage: 256/512 GB

cameras rear:

main 48 MP, 1.22 micrometer pixel size, 1 / 1.28 "format
48 MP ultra wide angle, 0.7 micrometer pixel size, 1 / 2.43 "format, quadruple binning (12 MP output)
[in forse] 48 MP telephoto, 0.7 micrometer pixel size, 1 / 2.43 "format, quadruple binning (12 MP output)
periscope telephoto

drums: 5,000 mAh

charging: 45 watts with Power Delivery and wireless charging