A contract worth over 1,500 pounds of which 150 paid upon signature. A classic installment purchase plan with operator for a latest generation iPhone, if only Khaoula Lafhaily so far she went into debt for a bowl of soap. The story, you will understand, has something paradoxical. Also for the version that the 32-year-old from London provided the press.
Lafhaily bought a iPhone 13 Pro Max through the operator Sky Mobile, which should have been delivered the day following the signing of the contract.
We live in an apartment on the first floor – says Lafhaily -, so when we wait for something we often check the window to prevent the courier from making a mistake in the apartment.
The day the iPhone arrived, the 32-year-old was contacted by the courier for reschedule the delivery to the next day: "I'm stuck in traffic", would have been the justification. Not even the next day at the scheduled time, however, she showed up, so the woman spent more time at the window than usual, until a DPD courier – the freight forwarder hired by Sky Mobile- he approached the house without, however, delivering anything.
We saw the driver approach our house, take a picture outside the house and leave – he says. The driver, on the other hand, claimed that he had knocked in vain, and that therefore he would be back the next day. But we were at the window: his was clearly a lie!
The third day Lafhaily finally receives his package. There wasn't a fake or stolen iPhone inside, but you already know the epilogue.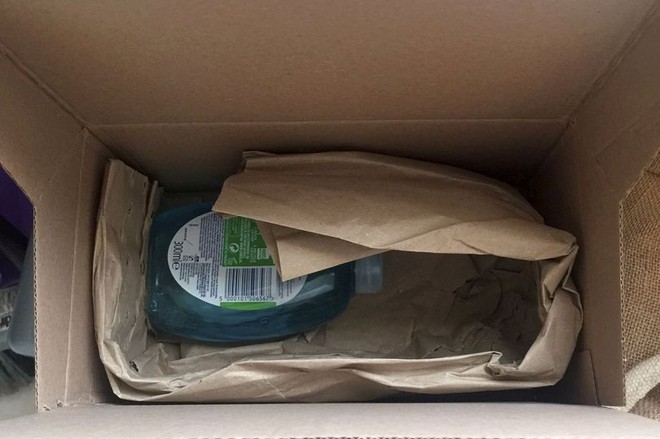 A different courier came by on Thursday: my husband picked it up at 8:50 am, but we opened it around noon because I was sleeping. Inside, however, was a bottle of hand soap.
The operator was informed of the affair, and he launched an internal investigation for reconstruct what happened. Meanwhile, Lafhaily has been waiting for his iPhone for more than a week, which he is already paying for.
(update of 04 February 2022, 03:02)