Samsung today announced a new generation of the microSD card Pro Endurance which, as the name suggests, makes resistance and reliability its strong point, being able to withstand up to 16 years of continuous recording and playback, approximately 140,160 hours of Full HD video recorded at 26 Mbps (3.25 MB / s) for the 256 GB version. For comparison, the previous generation had 43,480 hours, or five years of longevity.
The duration of the always-on recording is 33 times higher than that of speed-focused cards. All these features make it ideal for use in devices that have continuous read and write access such as, for example, security cameras, closed circuit surveillance systems, body cameras or dash cameras.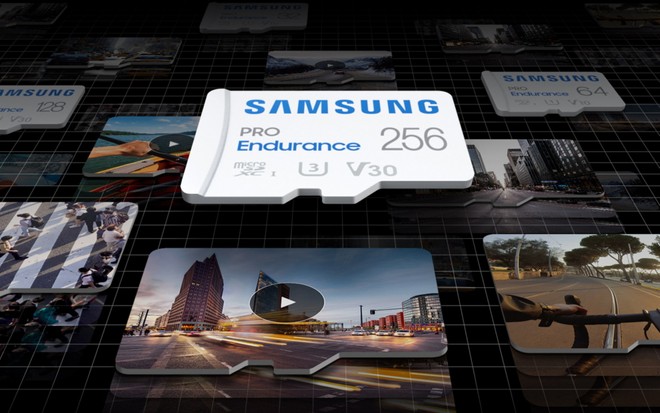 The new Samsung PRO Endurance card offers a read speed of 100 megabytes per second (MB / s) and 40MB / s write speed, and it is classified in Class 10 with video speeds up to U3 (UHS Speed ​​Class 3) and V30 (Video Speed ​​Class 30). The card is therefore ideal for handling large, high-resolution files while simultaneously enabling seamless recording and playback in Full HD and 4K.
The Samsung PRO Endurance is also resistant to water, magnets, X-rays and extreme temperatures as well as wear and drops. Another improvement over the previous generation is the increase in capacity, which now it goes up to 256GB.
The Samsung Pro Endurance microSD card is available today starting at $ 10.99 for the 32GB model, with prices up to $ 54.99 for the 256GB version. At the moment, prices and availability for the Italian market are not yet known.