There is also Samsung in the race to the metaverse that has developed in particular in the last year, since Zuckerberg with the historic change of name from Facebook to Meta has popularized the concept. In fact, they come from South Korea indiscretions that offer us a potential insight into the gods sectors in which the tech giant would intend to invest more in the immediate future: robotics and, in fact, metaverse.
According to rumors, Vice President HanJong-hee recently discussed these issues with some employees, reaffirming the intention to build and launch a Samsung-branded metaverse soon. On the other hand, Han Jong-hee did not hide himself at the Mobile World Congress 2022 in Barcelona, ​​explicitly declaring: "we will launch dedicated metaverse devices and solutions to allow customers to experience the new technology wherever they are. "
Not to mention that the Unpacked event in February, the one dedicated to the presentation of the Galaxy S22 flagships, was also broadcast in the metaverse. However, information on this front from Korea at the beginning of the year spoke of a certain delay on the part of Samsung: a gap that, it seems, the company is determined to close.
Words, therefore, will soon be followed by deeds. The metaverse will be one of the voices most supported by research and development funds, and it is no coincidence that a task force has already been set up to deal with this sector. This team, which reports directly to Vice President Jung-hee, currently engaged in the development of a virtual reality viewer to be released on the market (we don't know when) with the name Galaxyhowever, giving such late confirmation to a rumor that appeared in the now distant 2018.
BACK TO THE FUTURE
On the other hand, it can be said that Samsung was one of the first companies to try to popularize that type of online content fruition that today falls under the definition-container "metaverse". Do you remember Samsung Gear VR? The Korean giant already in 2014 had pointed in the direction of Virtual Reality and the metaverse, however, adopting a particularly economical and interesting approach, with an accessory capable of transforming one's smartphone into a headset.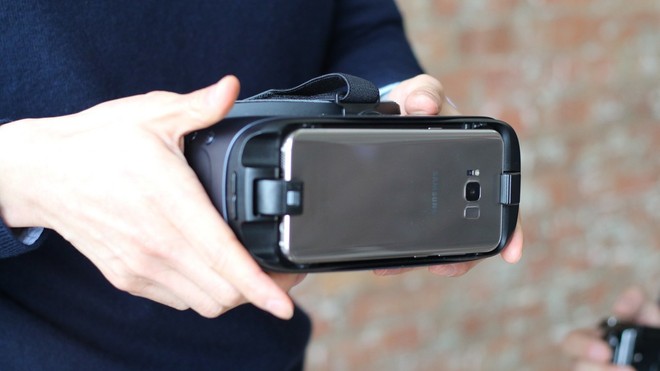 The times, however, were not yet ripe. The Gear VR line was not a failure, and for some time Samsung believed in it, but then it was gradually abandoned because above all the contexts of use were lacking.
But if in the future the digital spaces of the metaverse will be more and more, and more and more evolved, here is the same idea – mutatis mutandis, and therefore taking advantage of the best screens of the new smartphones, for example – it could prove to be spendable again. Although the Korean giant could decide, in this round, to develop a dedicated viewer.