Right to repair: more durable and easily repairable products, topics that have been discussed for years. This is the objective of the European Parliament which approved the text in which all the requests for the Commission proposal expected by the end of 2022 were collected. The non-legislative text was approved with 509 votes in favor, 3 against and 13 abstentions .
The deputies requested a right to effective redress that goes to cover the entire life cycle of the products. A set of rules that concern not only the design according to fundamental ethical principles, but also the waste reductiona larger use and reuse of products it's a more information to consumersincluding repairability labeling (e.g. QR codes), digital product passports and an extended warranty.
DURABLE AND REPAIRABLE PRODUCTS
According to MEPs, manufacturing compliant, sustainable and safe products is one of the main strengths of the EU single market, which benefits both consumers and businesses. Because of this it is imperative that products can be repaired safely and that their components are easily accessible and removable.
Not only that, it is in fact necessary to guarantee end users and independent service centers too better access to spare parts and instruction manuals within a reasonable time and at a fair cost, for a period corresponding to the expected useful life of the product.
The European Parliament also stressed that similar measures have already been introduced in 2019 under the Ecodesign Directive, and called on the Commission to extend the scope of these measures to other product categories, including those not related to energy.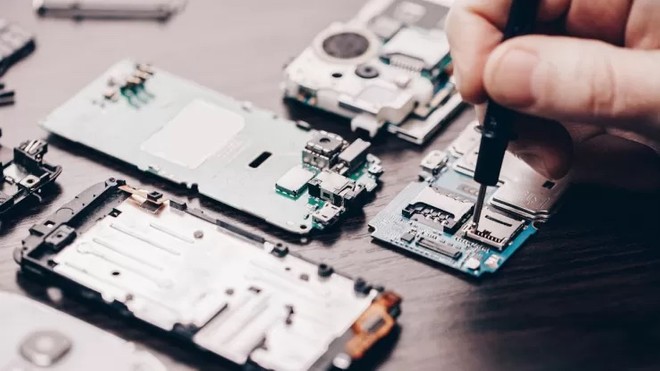 REVERSIBLE UPDATES
Consumers should be allowed to choose repairable products and, with regard to digital devices – especially smartphones -, "application updates should be reversible" And "do not lead to a decrease in performance". Furthermore, updates should be made available for a minimum period of time and consumers should be fully informed, at the time of purchase, of this availability.
All practices that limit the right to redress or lead to obsolescence, according to MEPs, could be considered "unfair commercial practices" and prohibited by EU law.
A GREATER GUARANTEE
Regarding the product guarantee, MEPs asked the Commission to propose a series of measures aimed at promoting and encouraging consumers, producers and traders to choose the repair of a product rather than the replacementalways taking into account the highest possible level of consumer protection and well-being.
In this regard, as underlined, they could be foreseen incentives for those who choose repair or a replacement product during repair of certain products. As a rule, sellers should always inform consumers of all options available to them fairly, including related repair and warranty rights.
Finally, Parliament recalled that they do not currently exist specific rules for the repair of remanufactured or reconditioned goods and called on the Commission to propose measures that reward traders who provide the possibility of repairing remanufactured or refurbished goods in order to increase consumer confidence.
VIDEO