After several years of presence in the electricity bill, the Canone Rais would now be close to being separated to align itself with the directives of the European Commission requested last November as part of the requirements to access the Next Generation EU funds of theNational Recovery and Resilience Plan (PNRR). The plan requires, in a non-binding way, the elimination of improper charges from energy costs.
According to the European Commission, in fact, it is not compulsory to ask energy suppliers to collect charges not related to their own market sector. Similarly, consumers cannot be required to pay a cost related to a different service in the same bill.
ODG APPROVED WITHOUT VOTE
The agenda for the elimination of the Rai Fee from the electricity bill was presented by Maria Laura Paxia of the mixed group and been accepted by the Government first as a recommendation and then accepted with reformulation, therefore without the need for any vote.
Agenda approved however, it has an accessory character, there is still nothing decided. Should it be effectively spun off, however, the Government will have to provide for a new method to ensure annual income in the coffers of Viale Mazzini. It is likely that we will return to the pre-2016 formulabut more in line with current payment options including PagoPa.
BILL FEE TO FIGHT EVASION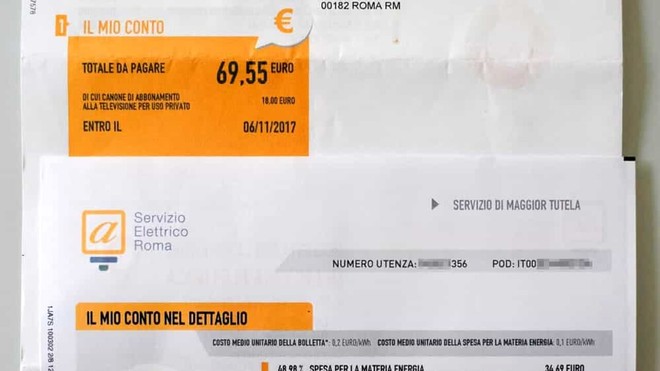 The payment of the fee in the bill was decided in 2016 by the Renzi government with the intent to counter tax invasion tax on the possession of radio or TV sets. Previously, the cost of the fee could only be divided into one annual installment, two half-yearly installments or four quarterly installments. In the electricity bill, on the other hand, the cost of 90 euros spread over 10 installments of 9 euros.
In any case, the inclusion of the RAI fee in the electricity bill had a very positive effect on tax evasion. According to data released by the Revenue Agency, the tax evasion rate dropped from 27 percent to 5 percent (currently around 3 percent) and subscribers went from around 16.5 to 22.2 between 2015 and 2016. million, an increase of 34%.
CONCERN IN VIALE MAZZINI
Obviously there concern on the part of the Usigrai who fears that the unbundling from the bill translates into a new rush to invasion of the fee. The RAI journalists trade union is already asking to know as soon as possible what measures will be introduced to collect the fee, avoiding the rush to evasion again.
Currently, we remind you, the fee is charged to each customer who owns an electricity user in the residence, regardless of the number of televisions owned.