For a professional photographer, the search for the perfect shot can last a lifetime, but the story we want to tell you today is in some ways unbelievable. And it is not a question of the beauty of the photo itself that you will see shortly, since we have images of the International Space Station in large quantities and of great quality, but of its method of realization and the visible elements present inside it.
Sebastian Volmer is multiple award-winning in his field and has numerous publications to his credit in various trade magazines, such as Sky and Telescope, as well as having been the protagonist of numerous exhibitions in exclusive locations such as the Smithsonian in Washington DC, the Carl Zeiss Planetarium in Stuttgart and others of the highest level. In short, this is not a novice and the telescope used to get to the result, a C11 EdgeHD, whose value is close to 5,000 euros, also demonstrates it.
And this is how last March 23 Sebastian Voltmer turned his attention to the International Space Station creating the image you see in the header, but only realizing later that it also included the American astronaut, Raja Chari, and the German one, Mathias Maurerwhile they were completing one spacewalk for maintenance purposes.
Voltmer shared the image with some German media and it quickly went viral. At that point, another professional in the segment, Philip Smith, an internationally acclaimed astrophotographer, decided to emphasize the presence of the two astronauts in Voltmer's photo and created the following composition.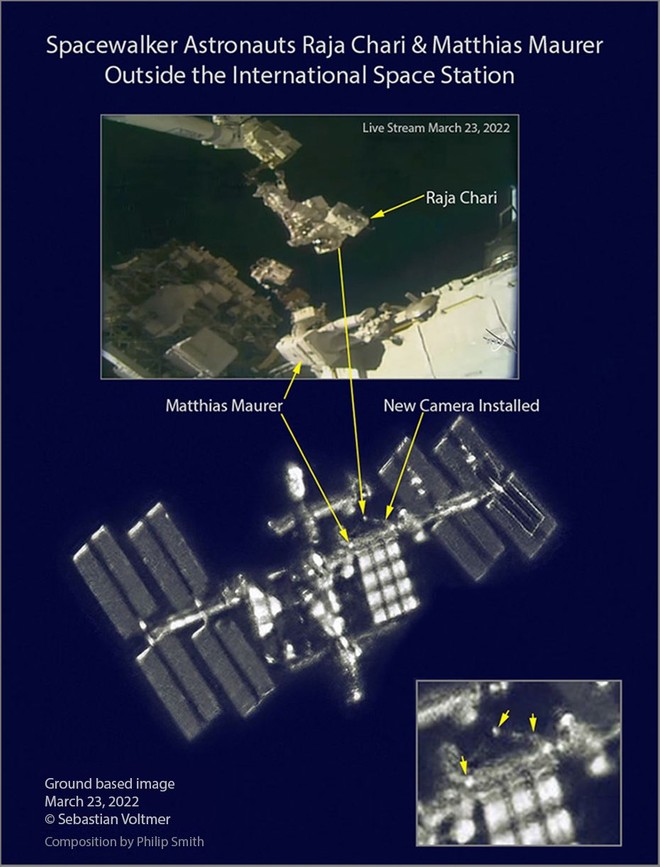 "I feel like I've just taken a once in a lifetime image. It's probably the first ground-based photo that shows two space walkers on the ISS at the same time."
These are the words spoken by Voltmer to the site spaceweather.com, who first published the photographer's image. And in fact there does not seem to be a similar precedent, but it is not the first time that an astronaut has been captured alone during an EVA (extra vehicular activity). It happened earlier in 2011 to amateur photographer Ralph Vandebergh, who managed to capture astronaut Steve Bowen during an outdoor maintenance operation. We propose it to follow.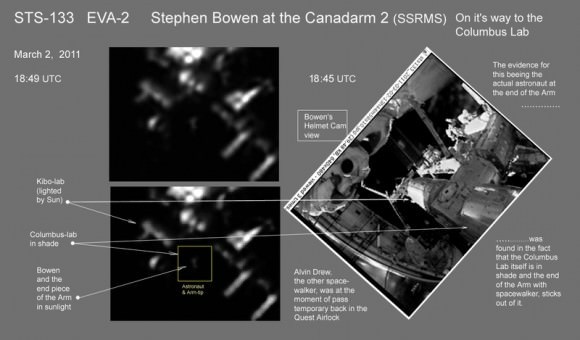 If you are passionate about astrophotography we advise you to follow Sebastian Voltmer's Instagram profile (you can find it linked in SOURCE), inside which you will find many other splendid works that deserve at least equal attention to the shot that is the subject of today's news.