Oppo Reno7 is available in Italy since yesterday and are we already talking about the successor? It is the legitimate question that someone might ask when reading this news, but there is no mistake, it is all consistent. The explanation is simple. Oppo plans a six-monthly update cycle for the Reno family, and the current Reno7 range is not official since yesterday but since last November. The launch in western markets was misaligned with respect to presentation and availability in the domestic market, where the range has been available for purchase since December.
So, technically, the time is ripe: Oppo Reno8 it could – indeed, should – be presented (in China) between May and June. And today's indiscretion comes from China, where Digital Chat Station seems to have managed to obtain interesting information on Oppo Reno8. Starting from the design, which is very reminiscent of that official OnePlus 10 Pro in Italy since March. The two are so similar that the rendering of Digital Chat Station on the alleged Reno8 could be mistaken for the one on the expected "standard" OnePlus 10, which is occasionally talked about but which is still in the back room.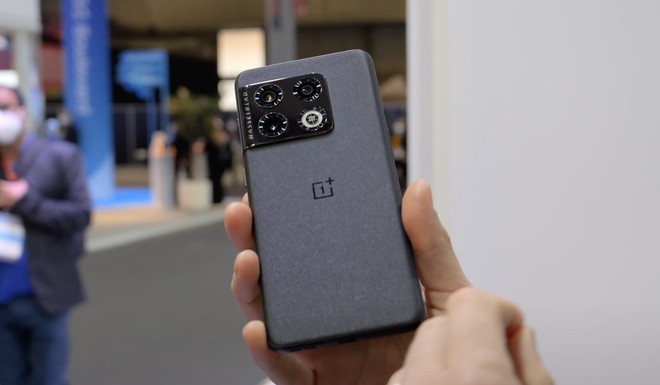 It is almost identical to the OnePlus 10 Pro the rear camera assembly design of the alleged Oppo Reno8: with the exception of the Hasselblad logo, the giant of photography to which OnePlus turned so that 10 Pro had remarkable qualities, the two products seem almost overlapping, even if Digital Chat Station warns that they are even more cautious with judgments since the Oppo Reno8 render would not be 100% accurate. However, the fact remains that if we had not already seen images of the alleged OnePlus 10 that indicate different solutions, we would have more than some doubts that today's render portrays Reno8.
But after all Oppo and OnePlus are part of the same industrial group, so you can arrange everything within the "framework" of synergies. And it's not even the first time that the two companies share projects or ideas, also happened during the Pei-Lau management, when OnePlus was more independent from Oppo. Below is the information obtained from Digital Chat Station regarding Oppo Reno8.
OPPO RENO8 – THE (FEW AND PRESUMED) SPECIFICATIONS
display: 6.55 inches Full HD + (1,080 x 2,400 pixels) with 120 Hz refresh rate
camera group rear three elements with Sony IMX766 50 megapixel main sensor
front camera still unknown resolution in the hole in the display
VIDEO