Two years after the previous generation, Sennheiser makes the Momentum True Wireless 3, in-ear headphones with high-end ANC. "With Sennheiser Signature Sound, TrueResponse technology, superior adaptive noise cancellation and improved fit, these earbuds are the natural successors of the Momentum series."said Frank Foppe, Sennheiser True Wireless Product Manager.
The Sennheiser Momentum True Wireless 3 have 7mm dynamic drivers "German made", point out from the company, with the promise of deep bass, natural mids and detailed highs. All to be verified of course, but there is little doubt that all the know-how has been put in place to reach a level result capable of keeping up with the name they bear and justifying the unpopular price. Through the Smart Control application you can undergo a sound test that allows you to automatically set the profile that best suits the tastes and needs of the wearer.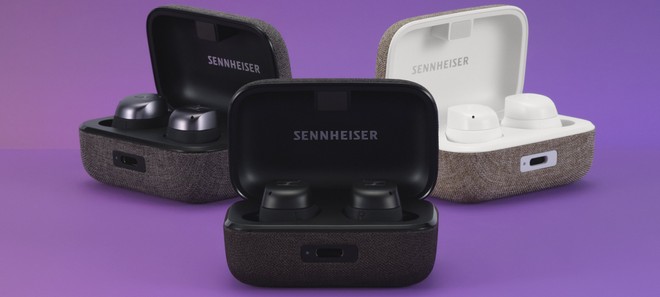 The company claims to have improved the active noise cancellation system (ANC), which constantly monitors environmental noises so as to cancel them in real time. Present the transparency mode, which with a tap allows, on the contrary, to amplify the sound stimuli coming from outside, which would otherwise be muffled by the passive isolation of the in-ear conformation. Momentum True Wireless 3 are compatible with AAC, SBC and aptX Adaptive codecs "that minimize latency"plus each headset integrates three microphones to increase the quality of calls and conversations.
Sennheiser's Momentum True Wireless 3 features a certified splash-resistant charging case IPX4 which guarantees a maximum total autonomy of 28 hours. They cost 249.90 euros (link to the official shop in STREET) and are available in three colors: black, white and graphite. A praise to Sennheiser who reduced the list price by 50 euros compared to the previous generation. First shipments starting May 10th.