God save the Wii. Do you remember the version of the Nintendo console made in gold and destined for Queen Elizabeth? A unique piece which has not given life to the giant of Kyoto, but THQ in 2009, and what time it is up for auction again. The current owner got his hands on it following THQ's 2012 bankruptcy and tried to sell it on eBay last year.
Without success, however: not so much because there were no offers, but because of the e-commerce platform's policies that place price limits on auctions held by users with a low number of transactions. And the amount requested by the owner was very high: well $ 300,000.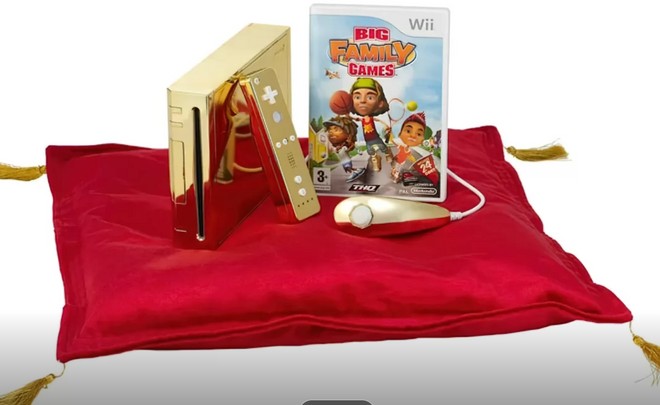 The heirloom was a publicity stunt to promote the Big Family Games title, which was anything but precious: it was, as the name suggests, one of the many compilations of dubious quality minigames that haunted the console catalog on the stock of Wii Sports (by the way, if you miss playing tennis by waving a controller, the heir on Switch has been released a few days ago).
And, as you can imagine, the golden Wii never really walked the gates of Buckingham Palace to entertain the royal family.
STILL LOW OFFERS
This does not, however, mean that it cannot be an object that appeals to collectors, destined to increase its value over time. So the owner has returned to the office, this time addressing the site Goldin for auction, so as not to run into eBay restrictions.
We start from one auction base of $ 1,500and currently the six offers received have not moved the bar much higher, with the highest, which touched $ 2,100. A sidereal distance from the 300,000 requested a year ago on eBay.
If you are interested in this piece of videogame history, and you are thinking about it, or if you are simply curious to see how the auction will evolve, you can place your bid or follow the progress of the story at the link in the source: there is time until May 22 to get the golden Wii.