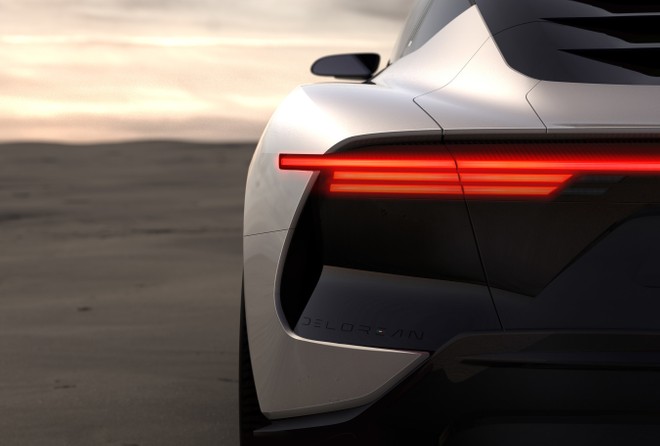 The DeLorean had become famous thanks to the Back to the Future saga. As we have seen over the last few months, this model will "come back to life" with the shape of an electric sports car. This is a project that has aroused a lot of curiosity and which is being carried out by DeLorean Motor Company and Italdesign.
Now, some news has arrived. First, the DeLorean Motor Company has announced that the presentation of its new model will take place on August 18. Subsequently, from 21 August the car will be exhibited at Pebble Beach. In addition to communicating the date of the car's launch event, the manufacturer shared a teaser image of the car that finally shows some details of the design more clearly.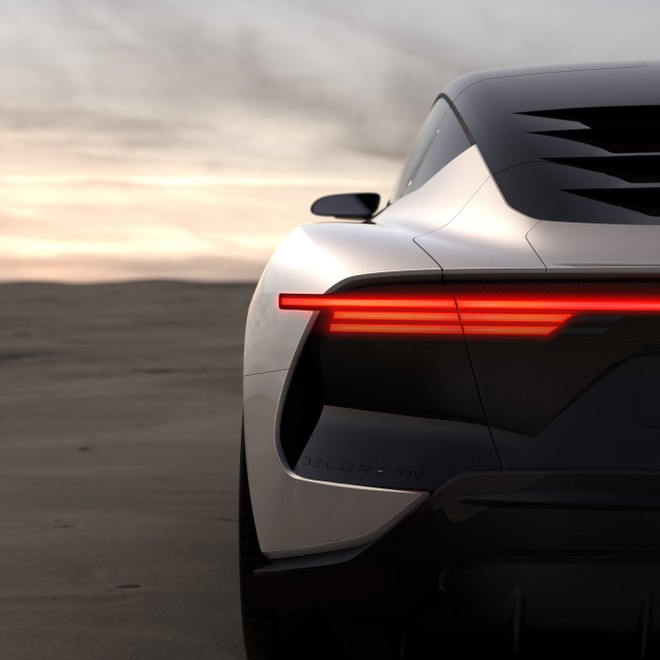 We can therefore take a closer look at a part of the rear of the car. In particular, it is worth noting the horizontally developed optical groups joined together by an LED bar. The roofline, compared to the DeLorean of the past, should have a more arched shape. From previous teasers, however, we had the opportunity to understand that the vehicle will be able to count on gullwing doorsas in the original model.
It is not yet clear what the final name of this car will be. The manufacturer claims that he will only reveal it at the time of the presentation. In the past, however, it was speculated that the name of this model could be DeLorean EVolved. Will it be just a concept or a model ready for mass production? We will also find out this detail in August.
STILL NO TECHNICAL DETAILS
Nothing has been said about the specs of this car. Therefore, we still do not know the technical characteristics of the powertrain that will find its place inside the new DeLorean. Since the announcement of the project developed in collaboration with Italdesign, it is speculated that it may be closely linked to the agreement entered into by Italdesign with Williams Advanced Engineering to design a complete platform dedicated to premium high-performance electric vehicles.
It is therefore possible that the new sports car can rest on this architecture. We will see if further details will arrive over the next few months that will allow us to better understand the design and technical characteristics of this new electric car.