Tired of movies with an endless duration? Little time to devote to your passion for cinema? Netflix has set up a section that could be for you. Everything comes from the video Short-Ass Movies of Saturday Night Live with whom Pete Davidson, Simon Rex, Gunna and Chris Redd they are spokespersons, to the rhythm of rap, of those who have one limited attention span and he wants the story told in the film to be resolved in a suitable amount of time. Netflix apparently liked the idea, so much so that the Short-Ass Movies section was actually created.
What is the parameter to define a film as 'short' without ending up in the short category? There duration must be 90 minutes or less – exceptions are allowed to make room for the end credits. So in the new section you will find only films lasting about an hour and a half, divided into the traditional sub-categories of the streaming platform (Most popular on Netflix, The titles of the moment, Only on Netflix, Released in the last year, and so on).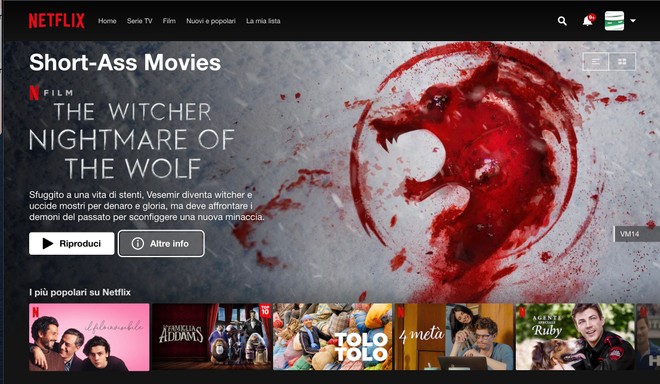 The section can be reached by connecting to this address, but it is easily identifiable on all supported platforms with a simple search among the contents, using the keyword "short-ass" – below the search via app for Android.

Nice idea born from a very hilarious video that is worth seeing: among the very long films targeted in the video there are for example Once upon a time in America with its almost four hours (3 hours and 47), without neglecting the recent The Batman which, despite its indisputable quality, calls the viewer to remain glued to the cinema armchair for almost 3 hours – and the effects, as you will notice from the film, can be devastating.