The adventure of the telescope James Webb, which has the important task of collecting the Hubble legacy, began with the launch last Christmas. But the procedures to become fully operational, four months later, are still in place. The good news is that everything is going according to plan: and so, after the progress made in mid-March the telescope optics are finally alignedhaving successfully completed the seventh and last phase of the procedure.
NASA has announced that the Webb it is capable of capturing sharp and well-focused images with each of its four scientific instruments (NIRCam, NIRSpec, NIRISS and MIRI), as demonstrated by amazing shots that you can admire in the opening and in the image below.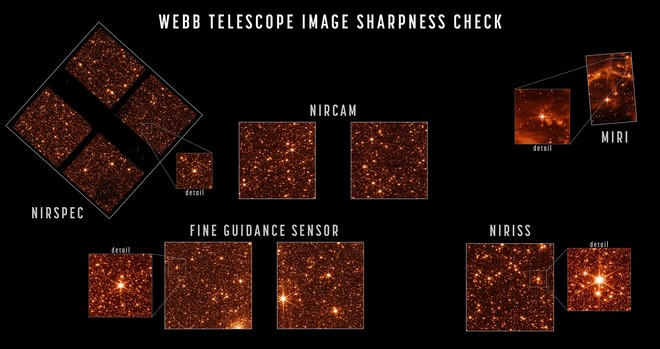 Scott Acton, Ball Aerospace scientist who collaborated on the design of the telescopes and in particular on the alignment phases, enthusiastically commented on the results obtained by James Webb with his first complete cosmic shots, underlining how much they constitute an important step forward for research:
These images have profoundly changed the way I see the universe. We are surrounded by a symphony of creation; there are galaxies everywhere! My hope is that everyone in the world can see them
FULLY OPERATIONAL SINCE SUMMER
Although the alignment procedure has been completed, some telescope calibration activities still remain to be performed. The plans provide that James Webb's full business will begin from this summer: in the meantime, to prepare for the big moment and show the status and effectiveness of his equipment, he will be commanded to point to different areas of the sky with varying amounts of sunlight to confirm thermal stability in the change of objectives.
Furthermore, the alignment of the mirrors will be monitored every two days, and the necessary corrections will be made to keep them perfectly aligned.