The world of online advertising has become increasingly problematic over the past few years, mainly due to two actors. The first is undoubtedly theEuropean Unionwhich began to place serious obstacles to the tracking of data of European citizens, first with the implementation of the GDPRthen with its continuous monitoring and regulation activity that tends to provide users with greater control of data.
The second player is Apple, in particular since it has implemented a series of features on iOS that have significantly impacted the advertising revenues generated by the apps on its mobile platform. The first tool to disrupt the market was App Tracking Transparency introduced in iOS 14.5, but the recent addition of Private Relay on iOS 15 – capable of strengthening user privacy while browsing – has also further helped to counteract the effectiveness of traditional tracking systems.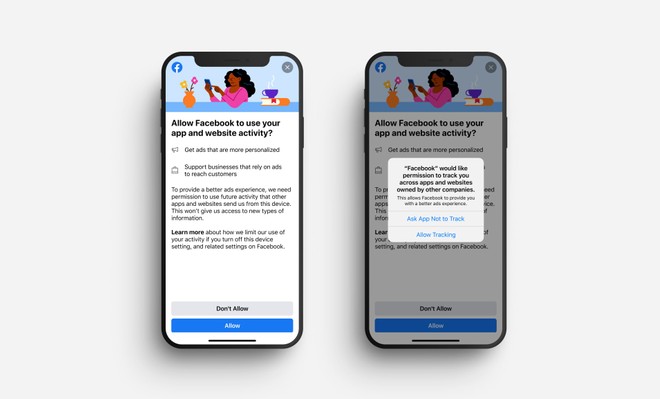 Tracking which is in fact fundamental for the advertising market, as what companies pay is precisely the ability of advertisers – such as Google and Meta – to bring your advertisements to the right audience; failing the tracking, this ability is heavily compromised and, consequently, the revenues generated by the sector decrease.
And it is precisely this point that has been touched by Mark Zuckerberg within his recent post on Facebook, in which some of the central points of the Meta's future strategyincluding his own renewed commitment in the field of online advertising. Within his post, Zuckerberg takes note of the state of things, underlining how it is now clear that a trend has been set in motion that will inevitably lead companies like him to have less and less data available.
THE META RESPONSE IN A CHANGING MARKET
The CEO of Meta has in fact expressly cited Apple and European laws as the main catalysts of this change and at the same time announced what his reaction will be: a profound disruption of the platform used by Meta to index advertisements. Zuckerberg did not go into details but pointed out that, despite everything, users want to receive personalized ads and that companies want to continue to be able to offer them, which is why the Meta platform will be subject to a restructuring that will allow it to continue to offer a similar service also in the light of the scenario that lies ahead.
The CEO's speech came following the publication of the quarterly data that highlighted the first decline in Facebookto which the stock exchange reacted with a collapse of more than 20% in the value of the shares of the colossus of Menlo Park. Recently, Google also announced further changes in this sense, but the feeling is that we are still very far from finding a definitive answer that allows to combine the sending of targeted advertisements with user privacy.