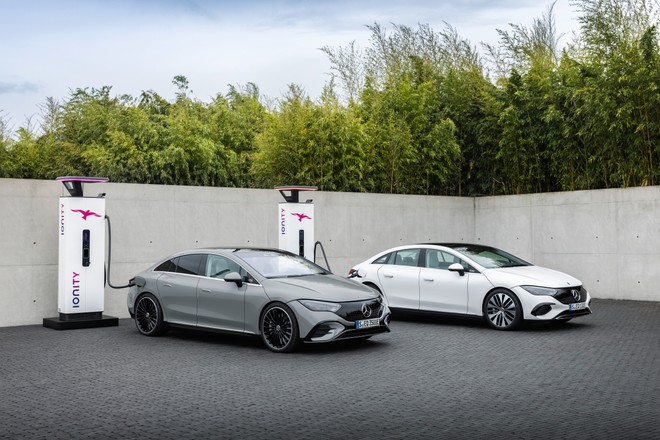 Mercedes me Charge is a charging service that the German manufacturer offers to its customers in possession of an electric car or a Plug-in model. Mercedes me Charge allows customers to have access to approx 300,000 charging points in Europe. The goal is to simplify the full of energy. In fact, a single app / card will be enough to access these recharging points. The automaker has announced that starting from June 2022 they will be introduced three new tariff profiles designed to meet the different needs of use of its electrical customers.
With the introduction of the new tariff system, customers will always be able to top up at a fixed price (only for profiles with a monthly subscription). Mercedes also wants to offer maximum transparency on costs and protect its customers from changes in the prices of the columns of the various operators.
COSTS TO TOP UP
Going into the details, starting June 2022Mercedes will offer the Charge S, Charge M and Charge L tariff profiles. The first is thought out for those who recharge mainly from home and only occasionally uses the public columns. There is no monthly fee and the costs are the standard ones applied by the columns. Therefore, there are no special rates. At IONITY stations, 0.79 euros per kWh will be paid.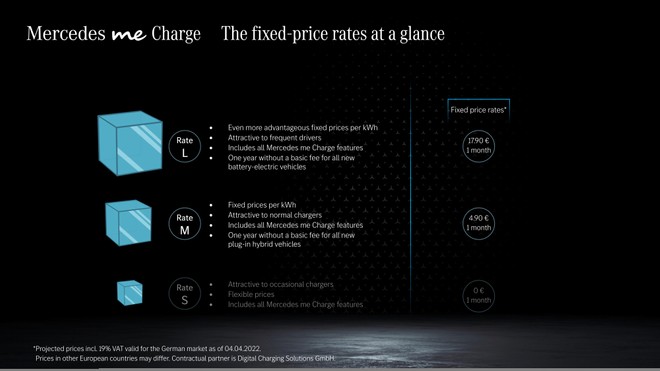 Instead, the Charge M profile is specific for commuters and for all those who use public columns a lot. Against a monthly fee of € 4.90 per month, a fixed price will always be paid on both the AC and DC columns. Specifically, from charging points in alternating current the tariff is 0.39 euros per kWh plus 0.06 euros per minute once the 180 minutes of charging have been exceeded.
In the charging points in direct current you will pay € 0.49 per kWh plus € 0.20 per minute after 60 minutes of charging. From the IONITY stations it will be possible to refuel at € 0.49 per kWh. Finally, the Charge L tariff profile is designed for all those who frequently recharge away from home and who they make long journeys. The monthly fee is € 17.90. In this case, the AC columns can be recharged at € 0.33 per kWh plus € 0.06 per minute after 180 minutes of charging. The extra per minute fee is not charged from 9pm to 8am.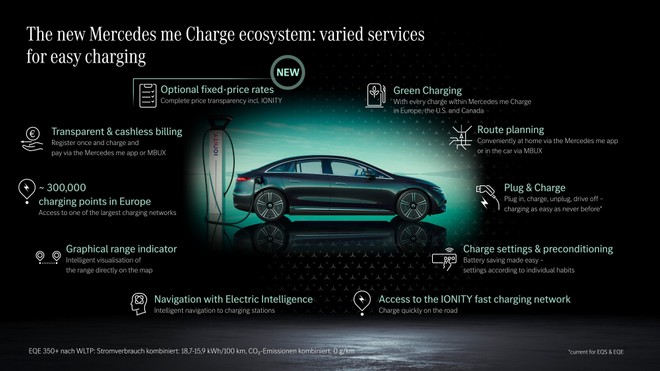 From the direct current columns the cost is 0.39 euros per kWh plus 0.20 euros per minute after 60 minutes of charging. From IONITY stationsthe full tank of energy will cost 0.35 euros per kWh.
For customers who purchase a new Mercedes Plug-in, the Charge M package is included for one year. For new electric users, the manufacturer will give away one year of the Charge L package. For the EQS, the charging costs at IONITY stations are included in the price of the car for one year from the activation of the service.
VIDEO