Fair play? Don't be fooled by appearances: in the Mushroom Kingdom they don't know what it is – Mario Kart docet. And the new trailer Japanese ofMario Strikers Battle League Football, unveiled in the rich Direct of February and arriving on June 12 on Switch, further proof of this. Other than VAR, here the referee is not really there. Every match an explosion of technique and shoving, green and red shells, banana peels and assorted misconduct.
The ingredients that made the original Super Mario Strikers for GameCube (2005) and MarioStrikers Charged for Wii (2007) two irresistible gameplay titles, with multiplayer that made PES or FIFA look like a chess game between two nineteenth-century gentlemen, seem be all there.
For some obscure reason, Nintendo has decided that Mario and company get angry only by playing soccer: the character design and the emotional tone are over the top compared to the other sports spin-offs of the mustachioed plumber, where the misconduct but the various characters also flock. they don't have such a flamboyant attitude. Adrenaline, immediate but also tactical, dishonest and ironic at the same time: Mario Strikers Charged Football promises really well.
TECHNIQUE AND TACTICS
In addition to the slips that point to the ankles there is more, with gameplay that, compared to the past, seems to add an additional level of tactical depth to the frenzy of the actionFor example, in the frame below we can see how it is possible to intervene from behind (without even touching the ball by mistake) not only on the opponents, but also on one's teammates.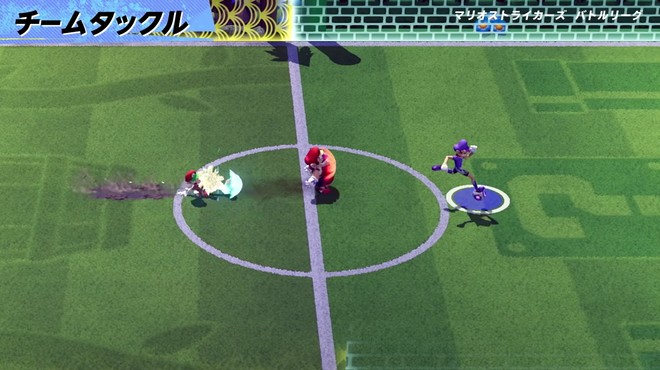 The purpose? Push them forward, thus allowing them to reach the opponent and snatch the ball, or to advance faster towards the goal and the goal.
Then there is the size of the strategic planning in GDR sauce, the one that precedes the match. Instead of preparing the schematics on the tactics board, the player will have to choose which armor to equip the various characters with, and therefore which stats to favor.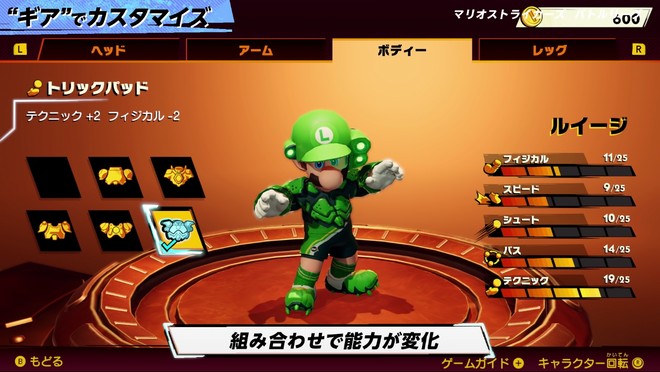 At the moment Nintendo has not yet released an international version of the video, but the mechanics shown are already quite clear as well. However, when the trailer in Italian is released, we will be able to understand in more detail the various elements of the gameplay shown: the video may differ from the Japanese one in various sequences, but the contents shown should be the same.