Those who are passionate about tennis cannot fail to remember the great one John McEnroewinner of 7 Grand Slam titles, number 1 in the ranking in the 80s and champion who went down in history (also) for his decidedly irascible character (how many discussions with the referees during the matches!). Well, now we have the opportunity to appreciate him again on the pitch, despite his no longer very young age (he is 63 years old). On the contrary, we can appreciate it twicebecause the latest match broadcast on ESPN + sees McEnroe struggling in a single against … McEnroe.
The match premiere aired at 10pm ET, 4am tonight / morning in Italy. Curated by Michelob Ultra with Unit 9, it was the first tennis match in history that has seen a real person (John McEnroe) against a virtual player (John McEnroe in a young version). All thanks to motion capture, Unreal Engine MetaHuman, machine learning and artificial intelligence, in addition to the tennis player's 5 avatars corresponding to 5 different moments in his career (1979, 1981, 1982, 1984, 1992).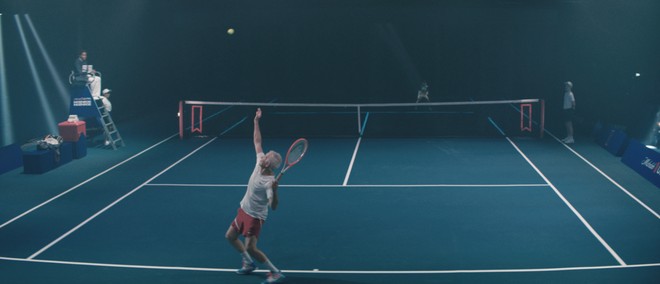 The 45 minute video shows how the match was virtually reconstructed: on the one hand the real McEnroe, on the other a series of cannons that threw the balls so as to return the game effect: the spectator obviously will not see the automatic ball launchers, but the avatar of McEnroe himself. To make everything more realistic and faithful to reality, many videos of the tennis player's matches have been studied, elaborating their movements and strokes. Some phrases of him have even been taken in which he complains to the referees (and with his racket …).
The premiere will be followed by the publication of the video, but to be able to enjoy it in its entirety we will have to wait until this summer. In the meantime, let's be satisfied with the trailer.