It's only March and the presentation of the new iPhones is about six months awaybut judging by the tenor of the rumors, the iPhone 14 could also be presented in a few weeks. In the last few days in particular we have seen everything, from the increasingly insistent influx of renderings and images of various types, which now converge in a decisive way on the farewell to the notch for a more discreet pill for Face ID and front camera, to the schemes design with lots of shares of the rear plateau that will house the three cameras.
Based on the most accredited rumors and thehuge amount of information on the iPhone 14 Prodesigner Parvez Khan, aka Technizo Concept, created for letsgodigital.nl some renderings on Apple's next flagship smartphones. As per tradition, his renders are well done, they give the feeling of being able to touch iPhones with your hand. The precision in the representation, however, is counterbalanced by a gamble too much in terms of specifications: the fingerprint symbol on the lock screen.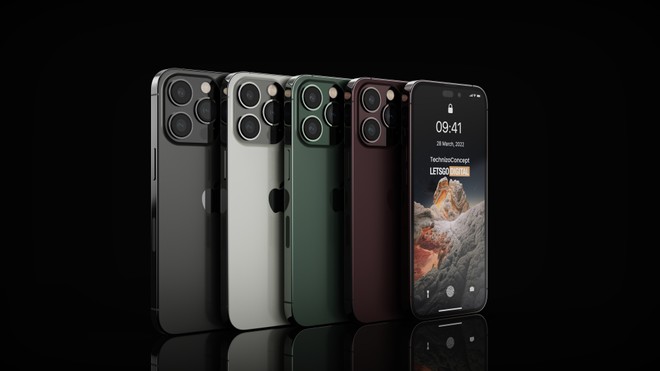 Rather than a real guess, that icon seems to have been added to make it more eye-catching – at least for the moment Apple seems determined to continue with Face ID, and it is not Cupertino style to "confuse" the customer by offering them two equivalent methods of doing the same thing. Face ID or Touch ID, and there are not too many doubts that on the iPhone 14 and 14 Pro there will be the first and not the second.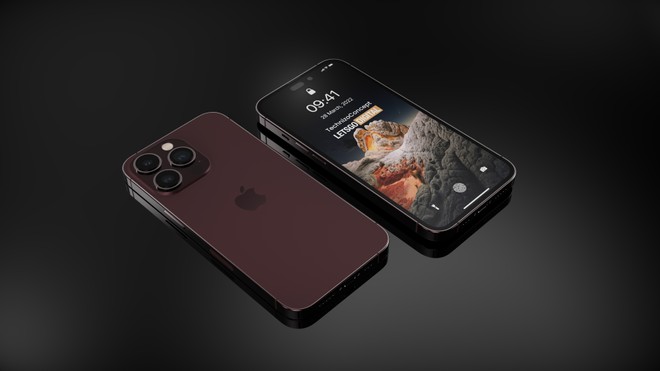 More than some uncertainty on the other hand colors, which we will probably discover at launch or in its vicinity. The designer imagined the iPhone 14 Pro in the classic gray and graphite colors, in a shade similar to the new alpine green and in an unprecedented coppery color (Burgundy according to Samsung).
The designer tried to highlight the new dimensions of the camera group, which, according to rumors, will be mainly attributable to the transition from the current 12 megapixel main sensor to a 48 megapixel one. This would be a turning point epochal: iPhones have never had cameras larger than 12 MP.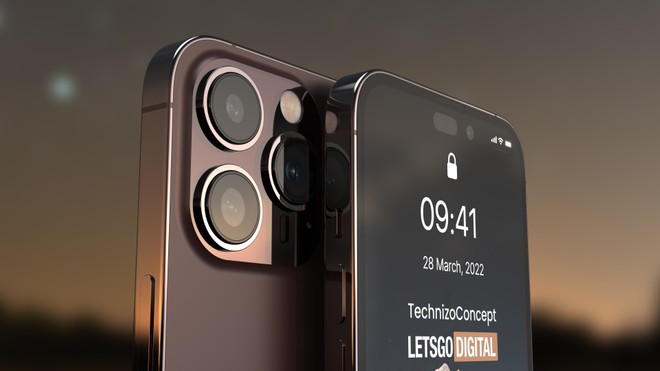 It is from iPhone 6s (year 2015) that Apple's smartphones insist on 12 megapixel sensors, when the 8 megapixel of the iPhone 6 with the switch to 4K from video recording in Full HD. For the rumors it will happen the same in September, when the iPhone 14 Pro will be able to capture clip in 8K and will therefore need a higher resolution sensor. 48 megapixel in fact.
Credits cover image: Technizo Concept