A promise is a promise. Intel does not disappoint its supporters and on its official blog announces the debut of the first Arc Alchemist dedicated graphics cards for March 30th. The rumors that the colossus of Santa Clara wanted to postpone everything to Q2 therefore proved to be unreliable, at least in part; in fact, it must be specified that the presentation will initially cover only models aimed at the laptop worldwhile at the moment there are no references regarding the launch of the most anticipated products, namely the desktop ones.
The company, which has already put one online page dedicated to the event, gives us an appointment at 16:00 Italian time on March 30, but is not limited only to this, sharing technical details on performance for the first time. In the aforementioned post, Intel does not refer to all the models that will be announced, limiting itself to only one Arc A370M (already discussed in recent days) and thus hinting that those we will see at the end of March will probably be the entry-level models of the series, we assume that Arc A350 will also arrive (we talked about it HERE).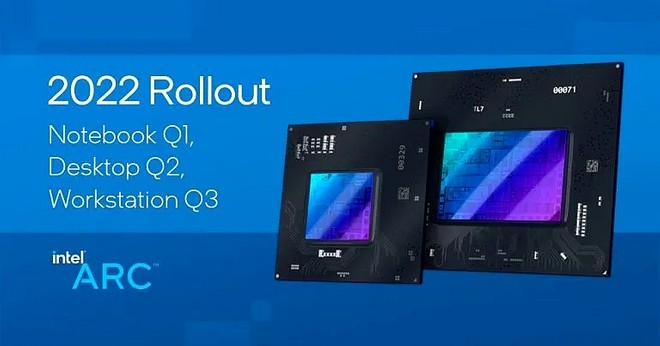 As for performanceIntel's Lisa Pierce states that Arc A370M will offer double the performance of the best integrated graphics chips in the Xe LP series, all while maintaining the same form-factor and with a total (system) consumption of 40 watts. Going into the details, we note that the data has been extrapolated from some benchmarks conducted with Intel Core i7-12700H and Arc A370M struggling with Metro Exodus (DX12) played in 1080p at medium details. It follows that, as expected, these variants based on 128EU Xe GPUs will be aimed at full-HD gaming at medium / low details; in this context we remind you that these chips will support hardware ray-tracing and, above all, Intel XeSS supersampling technology.
The appointment is therefore on March 30 for the debut of the first Intel dedicated graphics cards for the laptop market, for desktop users instead we will have to wait for the second quarter, probably May / June.
VIDEO