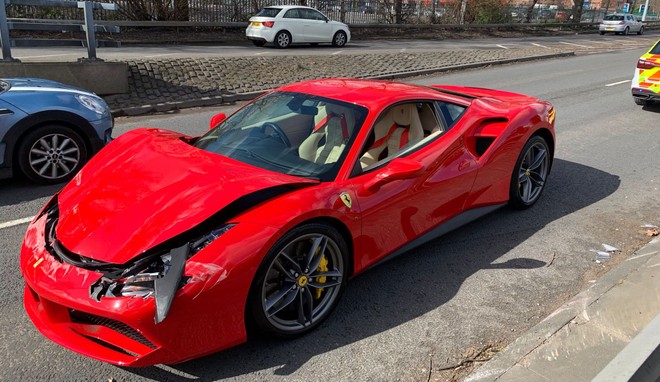 "It's not an April Fool", the Derbyshire traffic police had to specify with a second tweet, after the flood of comments between the shocked and the amused that overwhelmed the first twitter. Moreover, not only is the story curious but it also took place on April 1st, making the impact that disfigured a Newly purchased Ferrari 488 GTBberlinetta from 330 per hour and one zero percent in 3 seconds flat.
Not an April Fool. Incident 368 of 04/01/22 refers. Thanks

– Derbyshire Roads Policing Unit (@DerbyshireRPU) April 1, 2022
On the morning of Friday 1 April, luxury car dealer Baytree Cars from Derby, central England, delivers a Ferrari 488 GTB to its new owner, the third. In the five years on the road the car had covered just over 20,000 km, but about 3 were enough to someone who had just signed a check for at least £ 100-150,000 to put it out of action.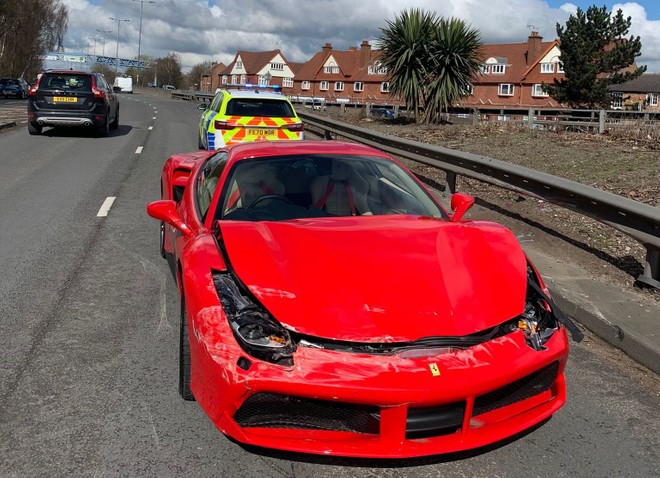 No other cars involved. The damage to the sports car (significant, but less than recently suffered by an overseas SF90) after the run to the sidewalk of St Alkmund's Way which ended on the guardrail was most likely caused by mix between high speed and inexperience of the new owner, who fortunately seems not to have been hurt.
The "ram" on the accelerator of his new Rosso Corsa racing car, however, should cost him several thousand pounds in the body shop, where the Gran Turismo Berlinetta will stop waiting for the treatments that will allow it to get back on the road. And a transaction with several other zeros would have to be done for one driving courseso that the owner can manage the 670 horsepower of the 3.9-liter V8 bi turbo without risking a danger to himself and other road users.