With the publication in Official Gazettethe new decree law 24 of the Government relating to the rules for the containment of Covid 19 enters into force today.
Compared to the draft published in mid-March, there have been some news on the Green Pass, vaccination obligation and on the structures that will manage the pandemic. Many rules that are lightened and that will accompany us from today April 1st, the day in which the state of emergency also ends, and that will continue until May 1st when the Green Pass should definitely go out of sight.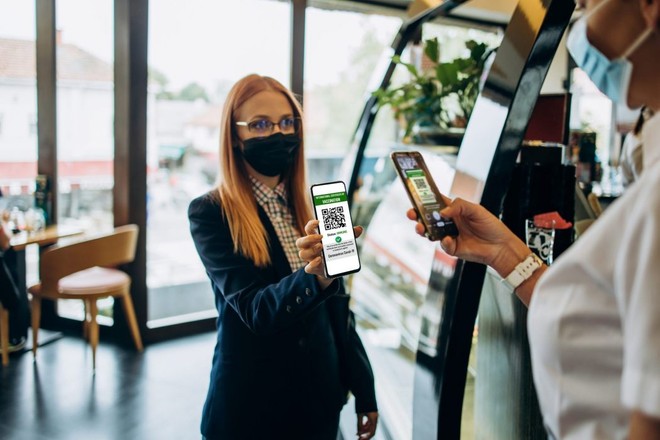 FORTY
From now there are no more quarantines following a contact with a positive: there is no longer any distinction between vaccinated and unvaccinated but, in the absence of symptoms, you will have to self-monitor and always wear FFP2 masks indoors for the next ten days. For those who have contracted the virus, isolation remains until the first negative test or for 21 days following the infection.
GREEN PASS
All categories of workers from today they can enter work with the basic green pass. Stop instead at the Green Pass base outdoors, whether to eat or to attend a show or to carry out sporting activities as well as hairdressers and beauticians, banks and post offices. Basic Green Pass that is also no longer needed to get on public transport (where there is always the obligation to wear FFP2 masks) but not on the means of transport that make national routessuch as airplanes, long-distance trains, buses, coaches and ships moving from one region to another.
Furthermore, from today in bars and restaurants indoors only the basic green pass will be needed until May e foreign tourists will be able to eat in these places showing an antigenic (valid for 48 hours) and molecular (valid for 72 hours) negative swab. Green Pass base still until May for canteens, to participate in public competitions and training courses, for interviews with inmates in prisons and above all to attend outdoor sporting events.
Reinforced green pass which will be used until May to access swimming pools, gyms, theaters and cinemas, wellness centers, to carry out sports activities, to participate in conferences and congresses, to attend leisure centers, participate in parties for civil or religious ceremonies, for game rooms, for discos and for indoor sporting events.
MASKS
Until April 30th, the FFP2 in crowded environments: plane, ship, inter-regional trains, Intercity or high-speed trains, buses, metro, coaches, cable cars, cable cars, chairlifts with screen domes, theater, cinema, indoor concerts and in the stands of sports competitions.
Surgical masks and spacing remain in school but stop at the DAD which will be exclusively for the infected. From the fourth case onwards there will be only the obligation to wear FFP2 masks (from 6 years upwards) and the positives with medical certification can be asked to connect in DAD. Those who recover return to school without a certificate, but with a negative test.
VACCINAL OBLIGATION
The vaccination obligation for teachers it remains until June 15 but from today, even the unvaccinated will be able to enter the school with a basic Green Pass. The unvaccinated, however, will not be able to give lessons in the classroom but they will be assigned to other tasks within the school. Vaccination obligation that remains until June 15 also for over 50s, law enforcement, armed forces and, until December 31, for health and RSA personnel.
The functions held by General Paolo Figliuolo were transferred to Army General Tommaso Petroni. Furthermore, from today the Unit for the completion of the vaccination campaign and for the adoption of other measures to combat the pandemic is born who will be in office until December 31st.