With the advances at the beginning of the month it was as if it were official, but now it really is, with a lot of price and availability: we are talking about vívosmart 5smartband that Garmin offers on the market (Italy included) at the price of 149 euros and which replaces the now dated vívosmart 4, announced in September 2018.
More than smartband it is good to define it fitness tracker: while retaining smart features such as receiving notifications or managing music directly from the wrist, the wearable device offers many tools to monitor your training and health, from continuous heartbeat to sleep quality, from stress in Pulse Ox up to battery level of your body.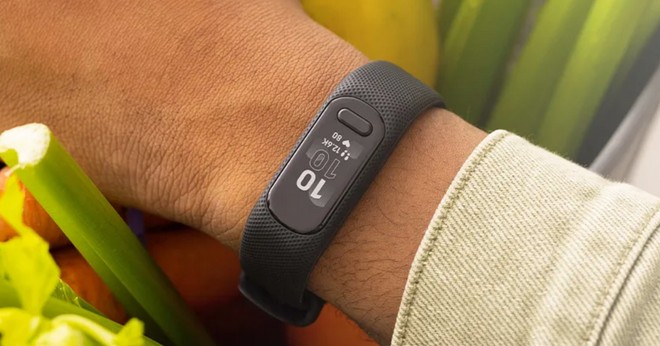 Compared to the previous model vívosmart 5 has a 66% larger display: it is touch, therefore easy to control on all occasions. In addition, the strap is interchangeable leaving the user maximum freedom of customization. And just connect it to the GPS of your smartphone to accurately track physical activity: distance, pace, speed, calories burned and fitness age, the latter to encourage the user to reach an age (fitness) lower than the personal one. Such as? With training, of course. And if you need it, just hold down the key to send a message to your favorite contact with the coordinates.
DATA SHEET
material: polycarbonate, silicone strap
cash desk:

S / M: 19.5×10.7x217mm
L: 19.5×10.7x255mm

display: Touch OLED 0.41 "x0.73", 88×154 pixels
weight:
drums: autonomy up to 7 days
impermeability: Yup
functions: Heart Rate, Breathing, Pulse Ox, Fitness Age, Stress, Sleep, Hydration, Garmin Elevate, Auto Answer with Preset Messages (Android Only), Weather, Music Control, Find Phone, Find Watch, Pedometer. calories burned, distance, Move IQ, Trueup
connectivity: Bluetooth Smart and ANT +
smart notification
compatibility: iOS, Android, Garmin Connect Mobile
colors: Black, White, Mint, Black (L)
PRICE AND AVAILABILITY
Garmin vívosmart 5 is offered in small / medium and large sizes a 149.99 euros. More information is available at the link in SOURCE.