Formula E officially presented the new single-seater Gen3 who will run the championship next year. The presentation took place at the Monte-Carlo Yacht Club close to the Monaco E-Prix. At the same time, the first technical information of the car was also provided.
The new electric single-seater has been completely redesigned with the aim of making it faster to make racing more spectacular. And to encourage duels on street circuits, the new single-seater is smaller and lighter (60 kg less).
MORE POWER
The design of the new Formula E Gen3 single-seater has changed radically from that of the current single-seaters. Formula E spike which for aerodynamics the technicians were inspired by the shapes of jets. One of the most important changes will be the increase in power. In fact, the Gen3 will be able to count on a 350 kW motor which will allow the single-seaters to reach one top speed of 322 km / h.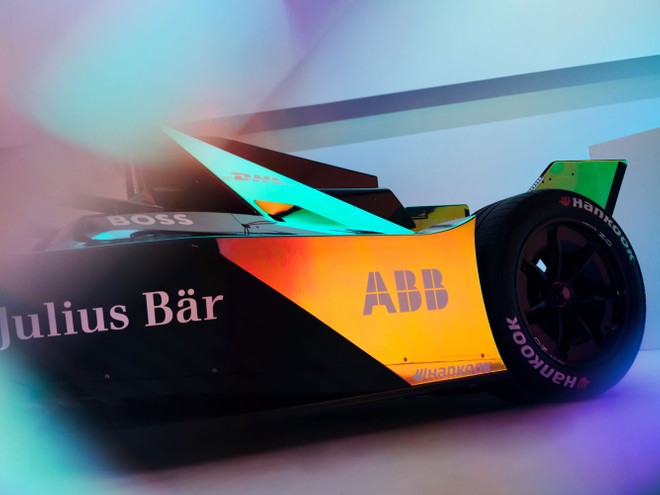 Very interesting is the presence of a second 250 kW electric motor placed at the front which will only be used for regenerative braking. Overall, the new single-seater will have one regenerative braking with peaks up to 600 kW. A technical solution that made it possible to do without the rear brakes. According to the technicians, during the race, 40% of the energy used will be produced directly by regenerative braking.
Furthermore, this solution will certainly have an impact on the driving style of the drivers. It will therefore be very interesting to understand how the way of driving single-seaters will change. Formula E is a championship created to emphasize the theme of sustainability. Therefore, in the development of the new single-seater, a lot of attention was paid to precisely this aspect.
For example, batteries, made by Williams Advanced Engineering, are designed to be recycled at the end of their useful life. In addition, carbon fiber recovered from the Gen2 single-seaters will be used to build the bodywork. The tires, made with 26% natural rubber and recycled fibers, are supplied by Hankook.
For the moment, 7 teams have already confirmed their participation in the next season in which the new Gen3 will debut: DS Automobiles, Jaguar, Mahindra, Maserati, NIO, Nissan and Porsche.