To be innovative it is not necessary to come up with something never seen before. Enough mix of existing technologies in an unprecedented way as Dyson did with Zone, headphones with a peculiarity that, by heart, had never been heard. The product, which as per tradition for the company is high-end, integrates a sort of mask that oxygenates the wearer with clean airpurified from urban pollution, certainly, therefore gas of various types and particulates, but also from allergens.
TWO SOLUTION OF THE MAIN PROBLEMS OF METROPOLIS
To motorcyclists, the part of the Dyson Zone that covers the nose and mouth may be reminiscent of the chin rest of a modular helmet, and instead it is "simply" a diffuser of clean air. Dyson's over-ear headphones have the features you'd expect to find in a premium product. So there are active noise cancellation and the drivers they guarantee "a reproduction of the sound ad high fedelity".
Between noise suppression and air purification, in fact the Dyson Zones offer a solution to the major problems encountered in larger urban centers, which have returned to the levels of pollutioneven sound, pre pandemic or even overcoming them.
Air pollution is a global problem, it affects us everywhere we go. In our homes, at school, at work and while we travel, on foot, by bicycle or by public or private transport. Dyson Zone purifies the air you breathe on the go. Unlike face masks, it delivers a stream of purified air without any contact with the face, using high-performance filters and two miniaturized air ducts. After six years of development, we are thrilled to ensure purified air and high quality audio wherever you are – said Jake Dyson.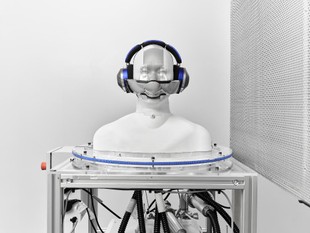 As Dyson's Chief Engineer explained, to arrive at the final design of the Zones were made 500 prototypes in six years. Here are the two compressors, positioned in the ear cups, which suck in the external air and lead it through the double-layer filters to purify it. The resulting two streams of air are projected towards the nose and mouth through the visor, designed so that the purified air flow was as close as possible to the nose and mouth, so as to avoid contamination of external cross winds. How to always carry a Pure purifier with you.
AUTONOMY, DETAILS, PRICES AND AVAILABILITY BELOW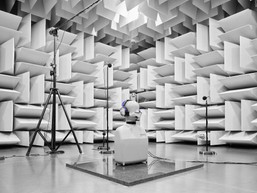 Sure it would have been interesting to know at least autonomy of such a complex and at the same time miniaturized system, but basically that of Dyson is not a presentation but a taste, a preview. The Zones "will be available in the UK, US and China online and at Dyson Demo Stores from Autumn 2022"so it seems that in Italy they will not be distributed.
At least initiallybecause the following passage of the press release lights up some hope of seeing such an innovative product in our area as well: "Further product specifications and more details on availability will be announced in the coming months." In short, we await developments.
FOLLOW US LIVE