DJI has made its official today new M30 Enterprise drone and, as anticipated, it is a product intended for use in business / industrial areas and not to consumer users. This does not mean that some technical features are not able to capture the attention of a wider user base than its target audience. For example the ability to function in the most difficult weather conditions.
The company has worked hard on this front compared to the previous M300 RTK which could withstand gusts of water but also could not function in snow or pouring rain. With the new model DJI raises the bar: M30 Enterprise boasts the certification IP55 and is designed to operate even at high altitudes and in the presence of intense rains, strong winds, ice, snow and temperatures between -20 ° and 50 °.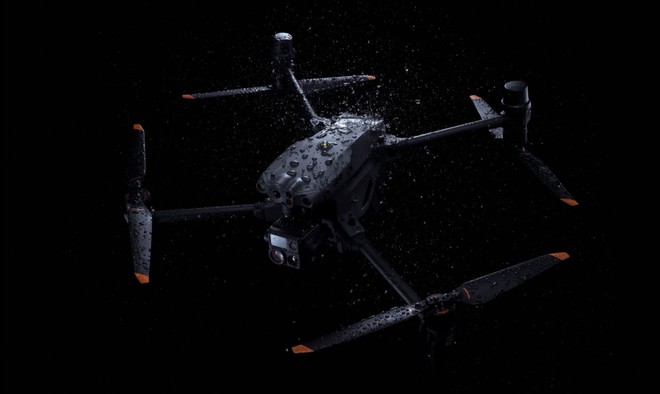 COMPACT AND WITH AUTONOMOUS DOCK
Resistant is an understatement, but also very compact (470 × 585 × 215 mm), more compact than other DJI drones designed for industrial use: it can be carried in a backpack or in a small suitcase. Furthermore, the four arms on which the propellers are mounted can be folded simply by pressing a button, without the need to unscrew them as was the case in previous models of the DJI enterprise line. It is a solution that brings the M30 a little closer to consumer models, improving their portability (when closed it measures 365 × 215 × 195 mm).
The weight with the two batteries installed is just over 3.7 kilograms, while theautonomy is 41 minutes – it is not a record result for DJI's specialized products (see the 55 minutes of autonomy of the Matrix 300 RTK) but it is the price to pay to count on a product of this category characterized by such small dimensions.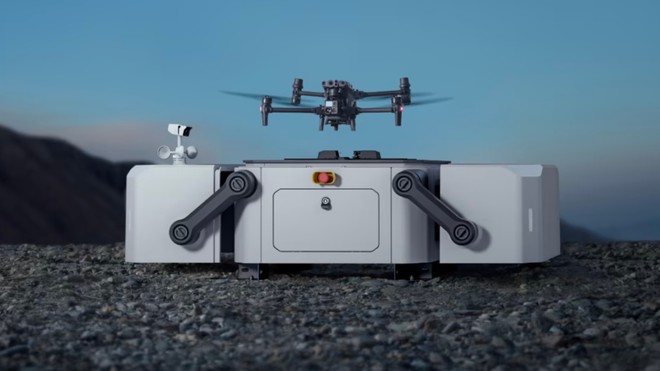 DJI has been able to take advantage of the compact size of the drone by providing a particular docking station: the DJI Dock is one completely autonomous take-off, landing and charging station which can be used in the context of scheduled flights and missions. When the drone lands on the docking station it recharges automatically and is ready to take off again after 25 minutes. The dock is also weatherproof: the external body is IP55 certified, while the internal components are IP67. The base weighs 90 kilograms and occupies an area of ​​1 m2.
Other noteworthy features of Matrice 30 also remember:
two versions differentiated by composition of the camera compartment:

M30: Camera with 48MP 1/2 "CMOS sensor, 5-16X optical zoom, 200X digital zoom, 12MP wide angle camera, 8K photos and 4K 30fps video resolution, laser rangefinder (can provide precise coordinates of objects up to 1,200 meters away)
M30T: same equipment as M30 plus 640 x 512 pixel radiometric thermal camera

TB30 self-heating battery, supports no less than 400 charge cycles
RC Plus remote control: 7 "screen, IP54 certification, 6 physical buttons under the sticks, 6 hours of battery life, quick switch between wide-angle, zoom, infrared and FPV views without taking your hands off the sticks. microSD slot, USB, HDMI, USB C and 4G connectivity
full speed:

ascending / descending: 6/5 meters per second
horizontal: 23 meters per second
DJI M30 is supplied with RC Plus remote control, battery set and charging station. The purchase / request for information can be made through the official DJI website. The price has not been publicly disclosed, but since it is a specialized product not intended for consumer users, the figure is to be quantified in thousands of euros. DJI also announces that the Dock is currently being tested with select users and will be available for purchase by the fourth quarter of the year.