Denon announced the DHT-S217 soundbar, the latest addition to a range that includes various models such as the DHT-S517. The product comes with a body that measures 890 (W) x 120 (W) x 66 (H) millimeters and weighs 3.6 kilograms. An external subwoofer is not supplied: it is therefore a solution aimed at minimizing the overall dimensions. Those who wish can still add a dedicated bass unit using the appropriate output.
The configuration used is a 2.1 channels with 6 transducers broken down into one pair of 25mm tweetersone pair of 90 x 40mm midrange it's a dual 75mm subwoofer placed along the bottom side. Tracks in PCM, Dolby Digital, Dolby Digital Plus, Dolby TrueHD And Dolby Atmos. The user has four pre-set modes available: Movie, Night, Music and Pure. The latter disables all sound processing by simply reproducing the audio as it is conveyed by the source.
The soundbar is equipped with the function Denon Dialog Enhancer, developed to improve the intelligibility of dialogues without altering the overall volume. The intervention can be activated on three levels: low, medium and high. Connectivity includes one HDMI input and one HDMI outputboth compatible with signals Ultra HD, HDR And Dolby Vision. The output is also equipped with eARC, the advanced audio return channel, one of the innovations introduced with HDMI 2.1. Also present are the Bluetooth with A2DP, an optical digital input, an analog input on 3.5mm jack and the output for a subwoofer.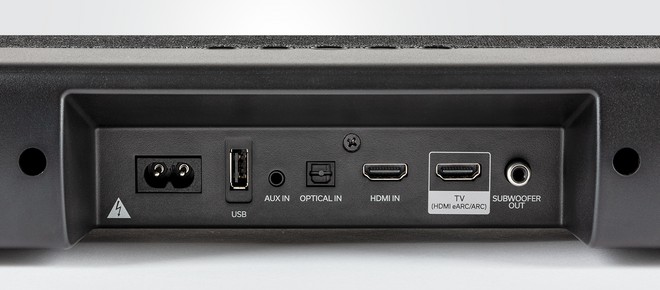 A remote control is supplied, but you can also adjust the volume of the soundbar with the remote control of your TV. Trip Randallbrand President of Denon, said:
If you're looking for a way to dramatically improve your TV's built-in audio, look no further, our DHT-S217 is the soundbar for you. The DHT-S217 transforms any TV into a complete entertainment system thanks to its integrated subwoofers and 3D surround sound, all at an affordable price.
DHT-S217 will be available starting from May at the price of 269 EUR.