A spring full of news for Dell that, after the flaming XPS 15/17 and the renewed range Precisionalso updates the series Latitude with new notebooks and convertibles, now available with Intel Core 12th gen Alder Lake platform. Dell Latitude products are designed for mobile work, always offering different options which however have a very precise basic user target, basically starting from what we can define as a medium / high range; this approach can be found on the 2022 line which is articulated as in the past in the series models Latitude 5000, Latitude 7000 And Latitude 9000.
Like the other models announced, the Latitude 2022 also focus a lot on performance and efficiency, but with an eye to the latest generation connectivity, safety and, last but not least, sustainability and the search for recycled materials.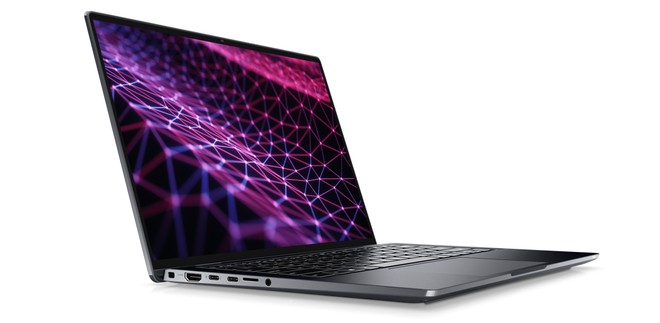 Let's start this roundup with one of the most interesting products, the Latitude 9430defined by the company as the most compact 14 "notebook with 16:10 display. Featuring thin bezels and a WVA FHD + / QHD + panel (with optional touch), the 9430 weighs just 1.27Kg (1.4Kg the 2-in-1 variant) and uses Core 12th gen vPro processors up to Core i7 side by side with RAM LPDDR5 (max 32GB). Graphics are integrated Intel Xe, PCI-E SSD storage up to 1TB; good connectivity ranging from WiFi 6E to 5G and expandability with Thunderbolt 4 (2 ports), USB 3.2, HDMI 2.0 and memory card reader.
Several Dell's optimizations regarding security and privacy, while on the battery side we find two options (40WHr or 60 WHr) with ExpressCharge 2.0 support.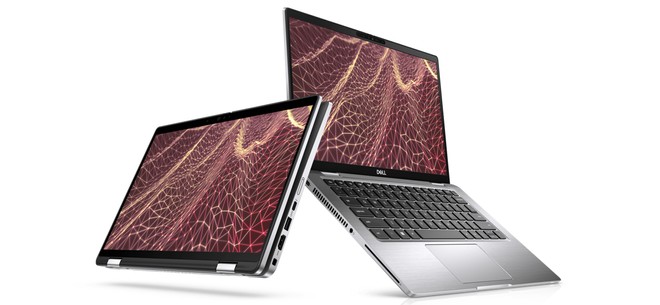 A step below – but not much – we find the models Latitude 7000available in three variants 7330, 7430, 7530very similar in technical characteristics and available both as a notebook and as a 2-in-1 convertible. The main difference between these devices lies in the size of the displayrespectively 13.3 "(7730), 14" (7740) and 15.6 "(7530); it is WVA panels with FHD resolution which, on the 14 and 15.6 inch models, instead reach up to 4K (touch always optional).
Speaking of hardware, on board we find Intel Core 12th gen U or P CPU (7430 and 7530 only) which provide different options also for RAM, LPDDR4 or LPDDR5; the storage (PCIe SSD) reaches 1TB and there is no lack of a good I / O department, like that seen on the Latitude 9430. Basically the features – proprietary and not – are the same as the top of the range, while below we report the data relative to thickness and weight:
Latitude 7330 13.3 ": thickness 16.9mm, weight 0.967Kg (convertible 1.36Kg)
Latitude 7430 14 ": thickness 17.2mm, weight 1.22Kg (convertible 1.35Kg)
Latitude 7530 15.6 ": thickness 17.5mm, weight 1.54Kg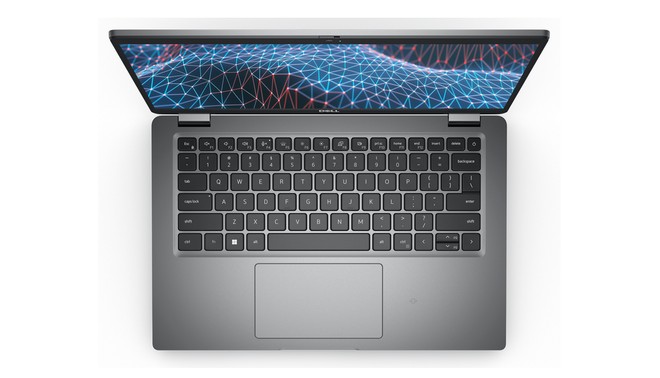 Available only in notebook format, also i Latitude 5431 and 5531 they share many characteristics, except for the display sizes of 14 "(5431) and 15.6" (5531) respectively. Again Dell emphasizes the particularly compact design and performance, guaranteed by Intel Core 12th gen P / H series processors (5531 only), DDR5 4800 memory (64GB) and dedicated GeForce MX550 GPU that joins the already excellent integrated Intel Xe.
We find some compromises on the choice of displays – WVA FHD – guaranteeing only on Latitude 5531 a UHD option (400nit, 100% sRGB) and variants – always FHD – with touch support. Like all Latitudes announced today, we find a particular care for safety and, not secondary, reliability in opticity, mobility and resistance (MIL-STD 810H); then there are all the peculiarities of Intel Alder Lake, with Thunderbolt 4, WIFi 6E, optional 5G and support for the latest generation PCIe SSD.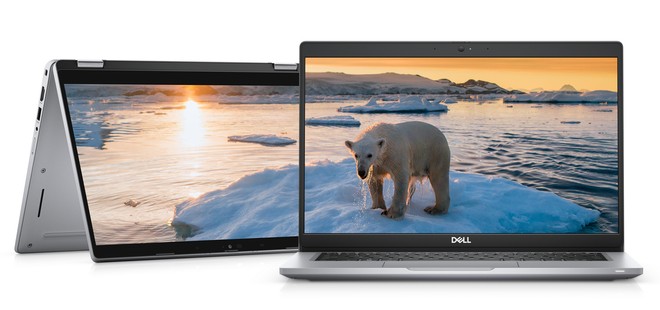 The Dell offer closes with the Latitude 5×30 series which, broadly, take up the peculiarities of the Dell 7×30 but on a lower price range. The three models, Latitude 5330, 5430, 5530are available in notebook and 2-in-1 format and share the same hardware platform on three different display sizes: 13.3 ", 14" and 15.6 ". The choice of processors again falls on the Core U / P 12a gen, with 32 / 64GB DDR4 memories (depending on the model), Xe integrated graphics and PCIe SSD up to 2TB; the manufacturer also proposes the dual Thunderbolt 4 ports via USB-C with Power Delivery and Display Port Alt, without forgetting WiFi 6E connectivity, micro-SD reader, HDMI 2.0 and double USB 3.2 Type-A.
Even the cheapest models of the series seem to lack nothing, which, as far as the panel is concerned, always rely on WVA type solutions with FHD resolution and a single 4K Comfort View option for the Latitude 5530. Then we close with the audio and the safety department, common to the products mentioned so far; in the first case we report the noise cancellation with AI, in the second implementations such as TPM 2.0, fingerprint reader and all Dell proprietary optimizations (also at the BIOS level).
AVAILABILITY AND PRICES
Dell Latitude 5330 available from April for as little as $ 1,562
Dell Latitude 5430 available from April for as little as $ 1,419
Dell Latitude 5530 available from April for as little as $ 1,442
Dell Latitude 5431 available from April for as little as $ 1,771
Dell Latitude 5531 available from April for as little as $ 1,749
Dell Latitude 7330 Ultralight from April up to $ 1,899
Dell Latitude 7330 in carbon fiber available from April for as little as $ 1,969
Dell Latitude 7330 in aluminum available from April for as little as $ 2,004
Dell Latitude 7430 available from April for as little as $ 1,969
Dell Latitude 7530 available from April for as little as $ 2,023
Dell Latitude 9430 available from April for as little as $ 2,250