"The news spread regarding the closure of all the Local Area Network (LAN) rooms of the national territory are totally devoid of any foundation".
With these words theCustoms and Monopoly Agency (ADM) wanted to clarify what happened in recent days when, following a complaint presented by Sergio MilesiCEO of LED Srl and owner of amusement arcades, slot rooms, billiards and the Joyvillage chain, the staff of the Financial Administration had seized some commercial establishments including Esport Palace in Bergamo and PC Teklab in Milan.
BECAUSE THE ROOMS HAVE BEEN CLOSED
In his statement Milesi had highlighted the comparability of LAN and eSport rooms to traditional arcades, in which there are coin-operated arcade cabinets, with the difference that the former "they would circumvent the regulations in force" offering "rental" services without fulfilling the legislative obligations that arcades have been forced to comply with for decades.
In other words, the LAN and eSport rooms would limit themselves to renting the hardware, whatever it is, without having to worry about regulations including the verification of the games used (also noting the possibility of use by minors), the homologation of the gaming machines and payment control through the classic coin mechanisms.
The ADM however wanted to clarify that the control activity involved only 4 commercial businesses "within which, for consideration, entertainment equipment was made available to the public, including cd video games". Of these, three were without licenses, authorization and clearances both in terms of hardware and software. A fourth inspected provided all the documentation administration currently recognized as correct for the exercise of gaming in the LAN room. Consequently, in this case, the administrative inspection was concluded without any accounting or administrative findings.
ONLY TESTS, NO DANGER FOR HALLS AND FAIRS
Therefore, there is no danger for the LAN rooms which can continue to operate if in good standing. The activity of the ADM was carried out only to ensure compliance with the regulations currently in force in order to protect the operators in the market of LAN rooms who "make gaming equipment available in a legal and responsible manner".
The ADM also wanted to reassure the fears that had spread about all the sector events, including thematic fairs such as Milan Games Week and the exercise of the game in the LAN rooms themselves, which "are in no way prejudiced. if carried out in compliance with the rules of the sector ".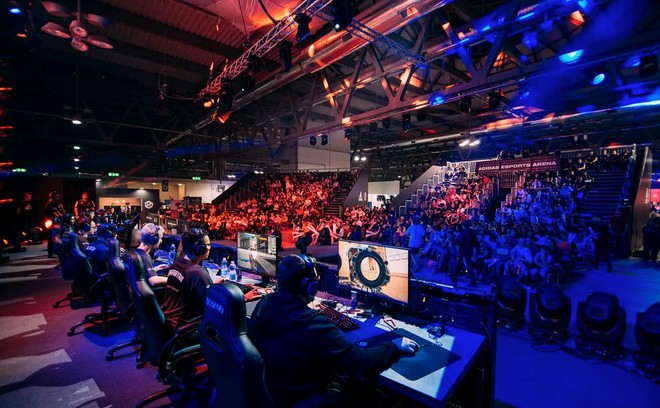 DOUBTS ABOUT THE FUTURE
However, this whole story still has some gray areas, there are knots to be clarified. In particular, the exact licenses and clearances are not known of which the three rooms that have been closed lacked and the current legislative vacuum, made up of outdated rules, does not allow us to clarify the future. The Customs and Monopoly Agency, however, concluded its statement by stating that it provides the correct information to those who want "investing in a legal and responsible manner in the sector".