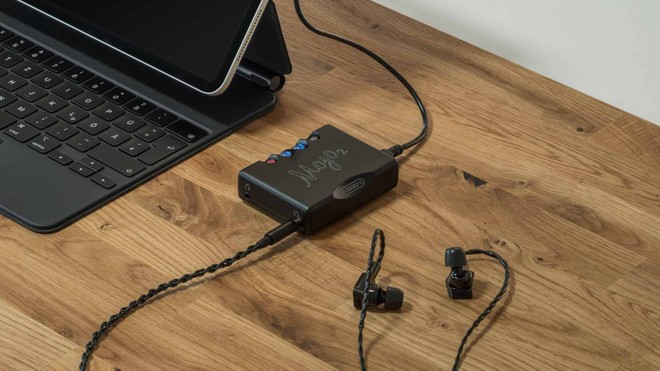 Chord Electronics announced Mojo 2, the second iteration of the acclaimed DAC and headphone amplifier launched over 6 years ago. The new version comes with a similar design to the original. The main difference is constituted by the buttons / status indicators, now increased to four against the three of the first Mojo; a function key has been added to the on / off and volume adjustment, useful for navigating through the menus and adjusting the tone, setting the mute, adjusting the crossfeed on 4 levels, etc.
Mojo 2 is made of aircraft aluminum, measures 83 x 62 x 22.9 mm and weighs 185 grams, numbers substantially in line with those of the predecessor. At the base of the product we find the FPGA (Field Programmable Gate Array) Xilinx Artix 7 (XC7A15T), the same chipset that equips the premium-end Hugo 2 model.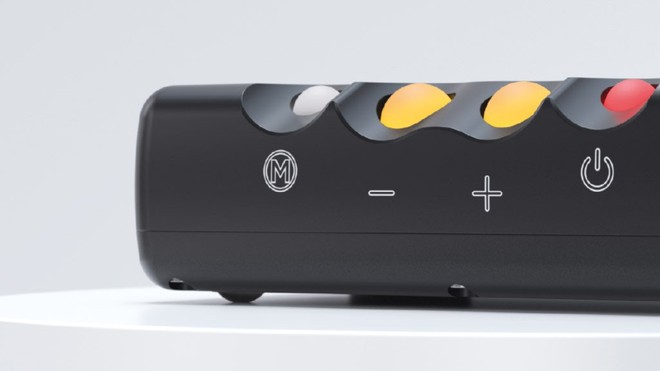 Chord claims that Mojo 2 is the first portable device to feature a UHD lossless DSP, an element that expands the flexibility of the product; the DSP manages an advanced equalizer that allows you to adapt the listening to the user's tastes and to the different formats. The same UHD DSP optimizes and adapts the response to the various types of headphones on the market.
The sonic performance has been improved thanks to a new WTA digital filter (Watts Transient Aligned) he works with 40,960 tap and with the presence of 40 DSP cores. The equipment is not very far from that of Hugo 2, equipped with 49,152 taps. To better understand these numbers, just consider the taps as the coefficient that expresses the intervention capacity of the digital filter: the higher the data, the more granular its action is, embracing multiple parameters.
The battery management has also been changed: the capacity has been increased and there is an intelligent charging system managed by the FPGA chip. Work was then done to reduce the production of heat during recharging. All these interventions have led to a9% higher autonomy which translates into over 8 hours of listening.
Chord also introduced the function Intelligent Desktop Mode, a mode that allows you to leave the Mojo 2 connected to a power supply for long periods without risking that the battery becomes fatigued, affecting its duration in the long term. This possibility is very useful when using the device in a fixed location: despite being a product devoted to portability, Mojo is compatible with Windows, MacOS And Linux as well as iOS And Android.
Available connections include a coaxial input (on 3.5mm jack) that supports sample rates up to 768 kHz / 32-bit, an optical input that supports quality up to 96 kHz, a USB-C port, a Micro-USB, an additional Micro-USB for charging and two 3.5mm jack headphone outputs. Mojo 2 is also compatible with Poly, the music streamer that adds Wi-Fi connectivity, Bluetooth, compatibility with Roon, DLNA, AirPlay and a MicroSD slot.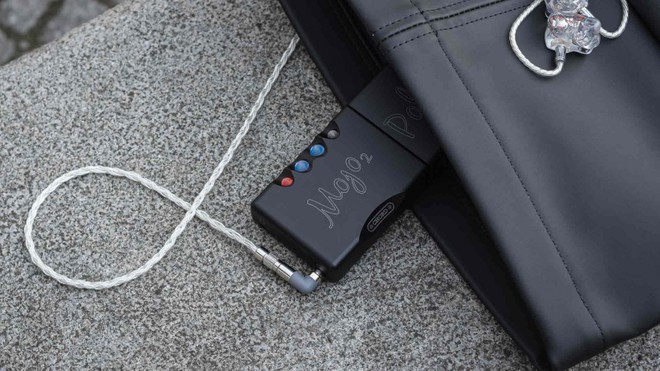 Mojo 2 is distributed in Italy by GTO Srl at the price of 599 euros. Following is a summary of the main technical characteristics:
Dimensions: 83 x 62 x 22.9mm
Weight: 185 grams
Battery life: about 8 hours
Output power @ 1 kHz / 300 Ω: 90 mW
Output power @ 1 kHz / 30 Ω: 600 mW
Output impedance: 0.06 Ω
Dynamic range: 125 dB
Total harmonic distortion @ 2.5 V / 300 Ω: 0.0003%