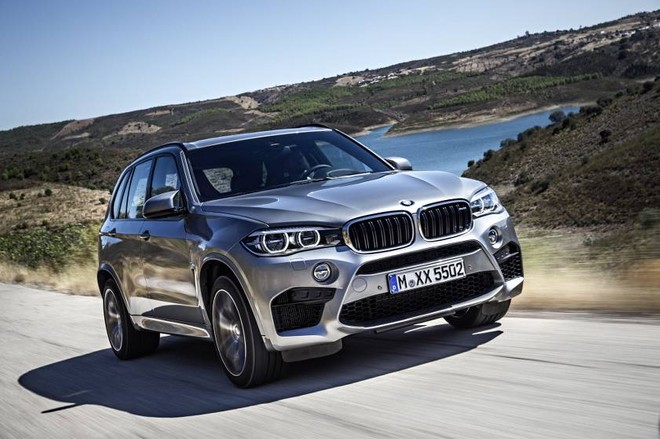 By the end of 2022, or by the beginning of 2023 at the latest, BMW will present the restyling of the BMW X5 which will bring a new look also to the M version. And this sportier model was spied on during a test session on the Nurburgring track. It is not the first time that a sports SUV forklift has been intercepted during testing. The new spy photos they allow, however, to take a further look at the design changes.
RETOUCHES ON THE FRONT
Compared to the past, camouflage is essentially limited to the front, a sign that development is coming to an end. Looking at the new photos, yet another confirmation arrives that the restyling will only refine some aspects of the SUV design, mainly at the front level. It seems that BMW has slightly revised the shape of the double kidney and the headlights that have a more subtle design. Also touches up to the bumper with new vertical air intakes on the sides.
At the rear there are no particular differences compared to the current model. BMW should have limited itself to tweaking the design of the LED headlights to create a three-dimensional effect. As often happens with restylings, it is possible that new body colors and alloy wheels with a new design will also arrive.
The new spy photos do not allow you to take a peek inside. However, it seems that the SUV will be able to rely on a BMW iX-style dashboard. Thus, we can expect a 12.3-inch digital instrument cluster and a 14.9-inch infotainment system. If we can already get a fairly precise idea about the design of the restyling thanks to the spy photos, there is still uncertainty about what BMW will put under the hood of the SUV.
The restyled BMW X5 M is rumored to be equipped with the new V8 biturbo S68 which will find its place on the new BMW XM. In this case, however, it would not be combined with a Plug-in system but with the Mild Hybrid technology. This also means that the unit will have less power than the XM's 550 kW / 750 hp. All that remains is to wait for more information on this SUV to understand more of its characteristics.
[Foto spia: Car Scoops]