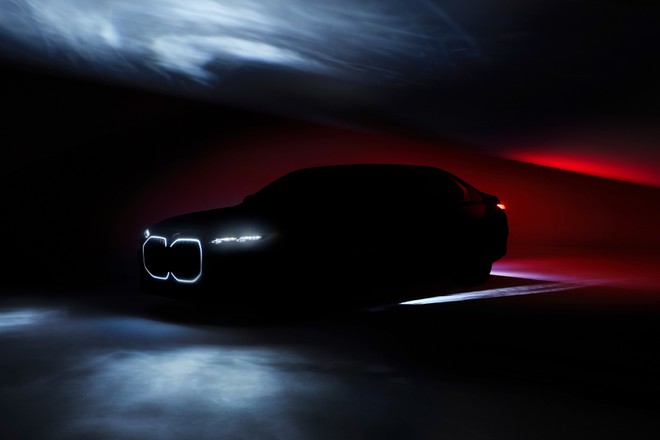 There are just a few days left before the debut of the new BMW i7, the electric flagship of the German brand. To keep the attention high, the automaker has shared a new teaser of the car that will be officially presented on April 20 through a streaming event. Originally, the flagship was to be unveiled during the Beijing Motor Show. As we know, this appointment dedicated to the automotive world has been postponed due to the resumption of infections of the virus danger. This has not, however, prevented BMW from organizing the presentation of the car anyway, even if it will only take place in virtual form.
DOUBLE KIDNEY OF LARGE SIZE
The teaser shows the car in the dim light and showcases the new headlights and especially the large double kidney which can be illuminated as we have already seen in several other recent models of the German brand. The front, in particular, should have split headlights, a solution that we have recently seen debuting with the restyling of the BMW X7.
We tried playing with Photoshop settings to try and improve the image. Unfortunately, no major improvement can be achieved. In fact, we have discovered something. Hidden in the image is the inscription: "Nice try! More you will see tomorrow"Probably, BMW expected that people would try to play with the photo in an attempt to find some more detail.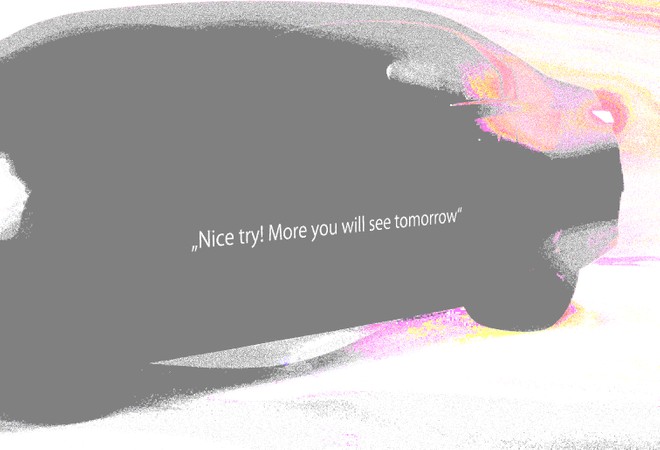 Recall that the new electric flagship of the German brand will rest on the CLAR modular platform which allows you to have both 100% electric powertrains and more traditional units (endothermic and hybrid). There will be a lot of technology thanks to the availability of an infotainment with iDrive 8 platform and 5G connectivity. Rear passengers will have a large 31-inch screen with a maximum resolution of 8K that can be used to access entertainment-related services.
As for the powertrain, BMW talks about over 600 hp. Rumors speak of the presence of the dual 455 kW / 619 hp engine of the BMW iX M60. As for autonomy, on the BMW website, within the page dedicated to the new i7, you can read a mileage of 580-610 km according to the WLTP cycle.
In a few days, finally, we will be able to discover all the secrets of this very important model for the German manufacturer.