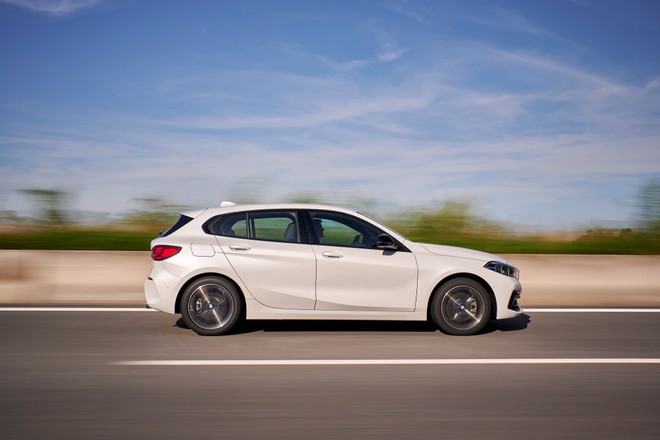 BMW he is working on the restyling of his BMW 1 Series which should be presented early 2023. The current generation was launched in 2019 and, therefore, it is time for an update. The new model was intercepted on the road during some tests and obviously the car still looks disguised. In any case, it is possible to notice some aspects of the design such as the tweaks to the bumpers, the grille and the headlights.
As in all restylings, there will be no major design changes but only a series of refinements, especially at the level of the front. In addition, new body colors and alloy wheels with an unprecedented design should arrive.
LOOKING INSIDE
But if the exterior does not change much, the restyling will bring several new features to the interior. The new spy photos they also allow you to take a look at the interior. Although the dashboard is covered with sheets, it is understood that the new BMW 1 Series will be equipped with the BMW Curved Display we have seen in the new BMW 2 Series Active Tourer. The panel will include the 10.25-inch display of the instrumentation and the 10.7-inch infotainment screen that will be able to rely on the iDrive 8 platform. Therefore, there will be multiple digital services available to the driver that will exploit the connectivity of the infotainment system.
Apparently, BMW has also revised the central tunnel where we find a small selector for the gearbox. As for the engines, the current range should be confirmed. However, there is also talk of the arrival of one possible Plug-in version. There will not be, however, a 100% electric variant.
In addition to the stylistic changes and new technological updates to the interior, the restyling should also bring more ADAS functionality as well with the introduction of the most modern systems recently seen in the latest models of the German manufacturer. With the launch of the restyling expected for the beginning of next year, there will certainly be a way to discover more details of the restyling of the new BMW 1 Series.
[Foto spia: CarScoops]