The Tokyo 2020 Olympics were not a walk for the athletes. No Olympics is "gentle" in terms of physical effort, mind you, but those of the Japanese capital have put athletes to the test even outside of the performances. The torrid heat that characterized them combined with comfort, it was said, not exactly excellent of the rooms made sure that the participants did not forget them beyond the sporting results.
The story should be different at Beijing 2022 Winter Olympics which will start this Friday. One aspect in particular has emerged in the last few hours: i Beijing Olympic Village beds they look quite different from what athletes found in Tokyo (apparently they were made of cardboard). American sledding athlete Summer Britcher shared on TikTok her happiness for the tech beds found in the room, which look very comfortable (link to video in SOURCE).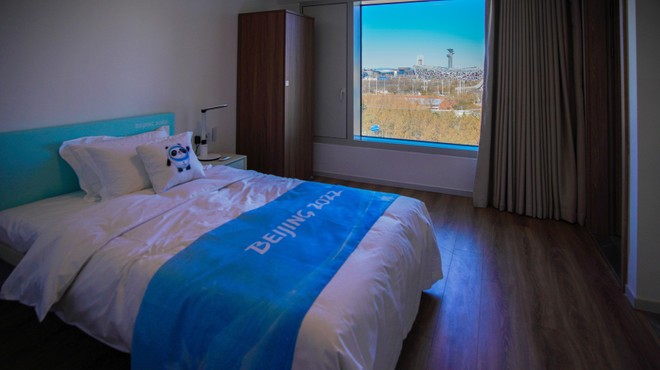 And it is Britcher herself who emphasizes the difference between Japanese and Chinese beds, much larger, more luxurious and above all comfortable. They have a remote control that allows you to adjust the inclination of the various sections of the bed, and even a "zero gravity" mode capable of reducing the pressure on the muscles and joints, so that the body can rest better and recover faster from the effort. Olympic. "Zero gravity mode is phenomenal", Britcher's comment.
Efforts (lower) that will also weigh on the Press present in Beijing 2022 to guarantee spectators the best coverage of the event. So the organizers of the Olympics have also made available to the envoys the same beds intended for athletes in gods niches, Sleep Rest Cabins, where they will be able to take naps on somewhat smaller but equally technological mattresses.