The Axiom Ax-1 mission ended later 17 days in space. The first visit made by a crew made up entirely of private individuals thus ends in the best possible way, an exceptional result destined to make history and revolutionize future orbital travel (and not only).
Michael López-Alegría, Larry Connor, Eytan Stibbe and Mark Pathy returned to Earth at 1:06 PM ET (7:06 PM ET) yesterday, April 25: the splash down of the Dragon Endeavor happened correctly off the coast of Jacksonville in Florida after the opening of the four parachutes which slowed down its descent, which took place at a speed of 25 feet per second (just over 27km / h).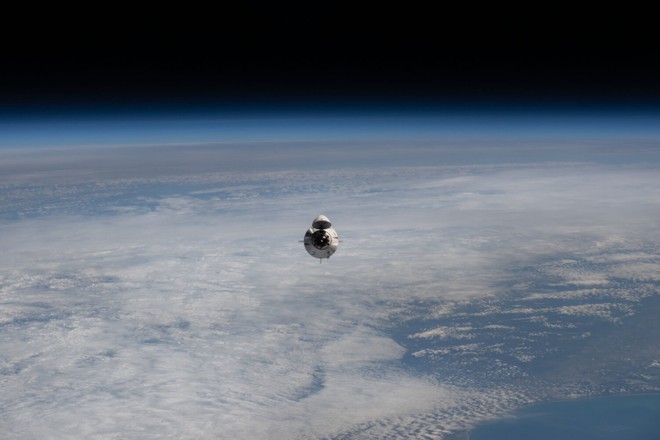 The crew spent more time aboard the International Space Station than expected due to adverse weather conditions in the area where the return to Earth was scheduled: the 10 days in orbit – of which 8 on the ISS – thus turned into 17 (10 on board the space station). Members conducted over 25 scientific experiments in collaboration with different organizations, also testing habitat self-assembly technologies in space.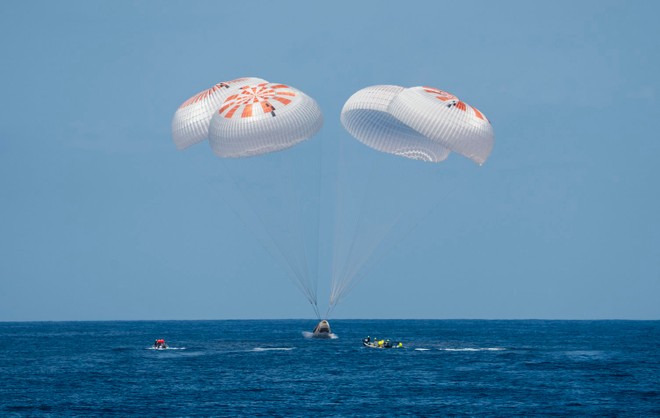 The door was closed at 7:26 PM ET on April 24 (1:26 am on 25 in Italy), the spacecraft then detached from the ISS at 09:10 PM ET (03:10 on 25 in Italy) with on board the four private astronauts and beyond 90kg of scientific material, hardware and supplies from NASA. This was the first mission for Axiom, to be followed by others – two per year, the company says – needed to complete the operations of transport and docking of its private modules to the ISS. The operations will end in 2024, and that of Axiom will thus become the first private space station in history.
SOME DATA
Ax-1 spent 15 days aboard the ISS, 17 in space (more precisely: 17 days, 1 hour and 49 minutes)
6.3 million miles traveled, equal to 10.14 million km
240 orbits around the Earth
Ax-1 first completely private mission to the ISS, as well as first for commercial purposes
each member of the mission completed between 700 and 1,000 hours of preparation before leaving
López-Alegría is the first to have commanded both a NASA mission and a commercial mission (Axiom). He went into space for the fifth time, is the record holder for number of spacewalks and helped build the ISS in the early 2000s.
Eytan Stibbe is the first Israeli to board the ISS
25 research studies carried out on board, 14 hours a day of work (including TESSERAE, self-assembling space habitat, and the first demonstration in space of the bi-directional 3D holotransport, a mixed reality app that uses lenses to project images through holograms
Larry Connor in a year went from the depths of the oceans (including the Mariana Trench) to space orbit
Connor brought aboard the ISS a piece of cloth used by the Wright brothers on their first flight to Kitty Hawk in 1903
Ax-1 is the prelude to the Ax-2 mission
VIDEO