Artemis I has to wait: not long, a few more hours, but the problems encountered yesterday at the start of the test "wet dress rehearsal"They have put NASA in early warning. This is the last major test of the Space Launch System, or the loading of propellants. It was scheduled for yesterday, April 3, but the space agency has decided to cancel the operations following the"loss of the ability to pressurize the mobile launcher".
Fans are needed to provide positive pressure (1) to enclosed areas inside the mobile launcher (2) and to keep hazardous gases out. Technicians are unable to safely proceed with the loading of propellants into the central stage of the rocket and the interim cryogenic propulsion stage without this capability.
(1): pressure in an enclosed area greater than that of the surrounding environment. (2): ground structure used to assemble and launch the SLS rocket.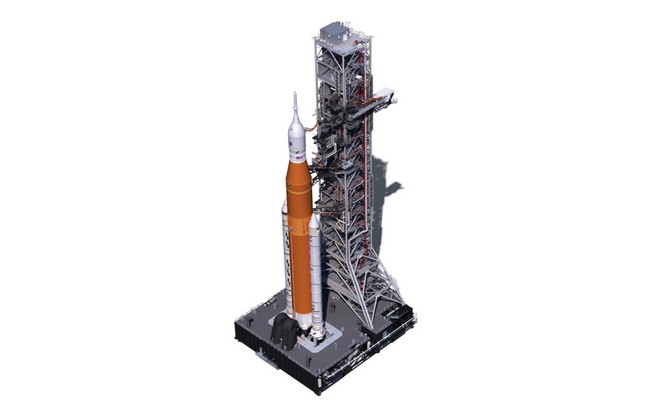 In other words, the refueling operations of Artemis I could not be carried out safely due to some pressurization problems. Today at 12:00 Italian time NASA will hold a briefing to decide when to resume the test: if everything has been solved, the test could be held today at 20:40 (in Italy) when the weather forecast – according to experts – should be favorable.
THE TEST
The operation provides for the loading of liquid oxygen (LOX) and liquid hydrogen (LH2) in the central stage of the rocket and inside the tanks of the cryogenic propulsion stage. Leak checks will be carried out to check that the tanking – or the insertion of 3.2 million liters of propellant in the tanks – proceed as expected. Before kicking off the operation, the test teams will put the side flame deflectors in place (to keep them away from the rocket and launcher) and disconnect the umbilicals (3) that connect the rocket to the mobile launcher. Even if the engines will not be running, the countdown tests will still be carried out.
(3): the umbilicals are the connections of the mobile launcher to the space launch system and to the boosters that provide energy, communication, coolant and fuel.
THE ARTEMIS MISSIONS
Recall that the rocket and the Orion capsule reached Launch Pad 39B in mid-March. The Artemis I test mission is scheduled for May, barring delays: it will take place without men on board, and will be the test flight for the entire system. Orion will stay in lunar orbit for 6 days, then return to Earth. In short:
Artemis I: unmanned test flight, Orion in lunar orbit for 6 days and return to Earth. In May.
Artemis II: manned test flight. In 2024.
Artemis III: official flight, with the astronauts landing on the moon. In 2025.