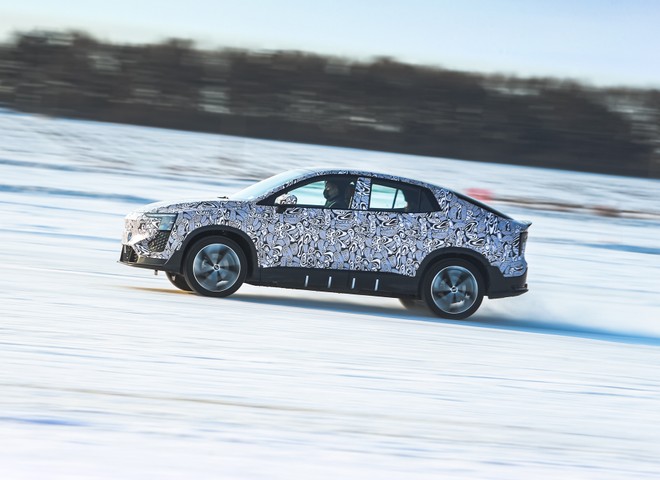 Aiways has completed the winter tests of its new U6 electric Coupé SUV which will also be offered on the European market as well as in China. The Chinese manufacturer said that it subjected its new model to 3 hard months of tests in extreme climatic conditions to test the performance of the electric vehicle in this difficult context, including the accurate control of the fuel systems, steering, braking and suspensions.
In addition, a endurance test from 15,000 kilometers at temperatures below 30 degrees below zero. The tests took place in Heihe, Heilongjiang province, at the northeastern tip of China. Sales of the U6 Coupé SUV on the domestic and international markets will begin in third quarter of 2022.
THE IMPORTANCE OF WINTER TESTS
For car manufacturers, testing electric cars in cold weather conditions is very important. The Aiways U6 Coupé SUV was left for long periods in freezing weather in order to monitor its cold starting capabilities and charging in such situations. A way, therefore, to experience the correct functioning of the battery management system (BMS) with thermal control to ensure optimal performance of the accumulator even in the coldest climates.
During development tests, the Chinese manufacturer also focused on the strength of the electrical circuits and on the heating and air conditioning systems, paintwork and window seals. The reduced grip due to ice and snow made it possible to evaluate the functioning of the control and stabilization systems and allowed the engineers to also focus on the safety systems of the car.
The new model's Electronic Stability Program (ESP) has been tested and fine-tuned on various low-grip surfaces under acceleration, deceleration and cornering. Handling was analyzed in comparative tests using five popular winter tire models to further optimize performance in real-world conditions. ESP calibration will continue to be the subject of the next phase of development of the SUV Coupé Aiways U6, along with adaptations of the automatic braking system (ABS) and the anti-skid control system (TCS).
Tests in intense cold conditions are only one phase of Aiways product development. The U6 Coupé SUV has already undergone rigorous testing in other harsh environments to perfect essential functions such as electromagnetic compatibility.
Aiways U6 will arrive in Italy thanks to the Koelliker Group who imports the models of this brand for our country. We still don't know the technical details of the U6 but the SUV should use the same engine as the U5. So, we are talking about a single electric motor capable of delivering 150 kW (204 hp).